Russians close "life corridor" for people in Zaporizhzhia Oblast for two weeks now
Thursday, 5 January 2023, 14:54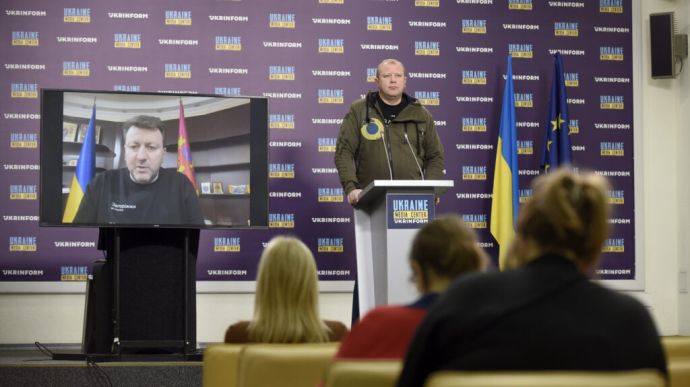 Over the last two weeks, the Russian troops passed only one person into the Ukrainian-controlled territory of Zaporizhzhia Oblast on the road from the city of Vasylivka to the city of Zaporizhzhia.
Source: Oleksandr Starykh, Head of Zaporizhzhia Oblast Military Administration, during the briefing at Ukraine Media centre
Currently, the Russian troops do not allow people to leave the temporarily occupied territory of Zaporizhzhia Oblast through the so-called "corridor of life".
Advertisement:
Quote: "The main path that worked for us is this 'corridor of life' between Vasylivka and Zaporizhzhia in the village of Kamianske, it is now closed. Over the past day, one person passed, the head of one of the educational institutions, who, as he claims, has been forced to collaborate.
He refused [to collaborate – ed.], they brought him and dropped him off in Vasylivka, and he walked 15 kilometres to Kamianske. He is the only person who was able to leave the occupied territories in the past two weeks. For all others, the path is closed."
Details: Starykh said that the occupiers set restrictions until 15 January, but currently there are no signs that the corridor will be opened and people will be able to leave.
Journalists fight on their own frontline. Support Ukrainska Pravda or become our patron!