NABU Confirms Manafort Features in Yanukovych 'Black Accounts'
Monday, 15 August 2016, 11:35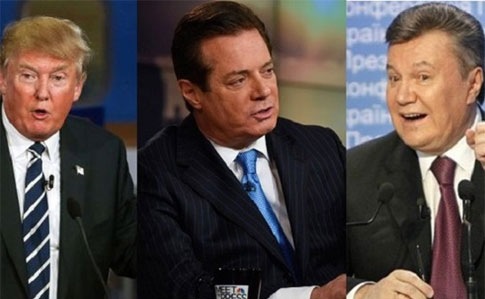 Paul Manafort's name is listed in the 'black accounts' of the ousted president Yanukovych's Party of Regions, which is being investigated by the detectives of the National Anti-Corruption Bureau (NABU), the Bureau confirmed to Ukrayinska Pravda on Monday, August 15.
"According to the lists, the funds paid to this individual starting from November 20, 2007 totaled over $12.7 million," the NABU press service said. The last entry featuring Manafort is dated October 5, 2012.
"We would like to stress that Manafort's name on the list does not mean that he received these funds, as they have been signed for by other individuals," NABU said.
The New York Times published an article earlier citing NABU, which claims that Donald Trump's campaign chairman and former advisor to president Yanukovych received $12.7 for his work in Ukraine between 2007 and 2012.
Source: Ukrayinska Pravda