Ukraine increases spending on scientific developments by more than 20% – Education Minister
Thursday, 9 November 2023, 11:18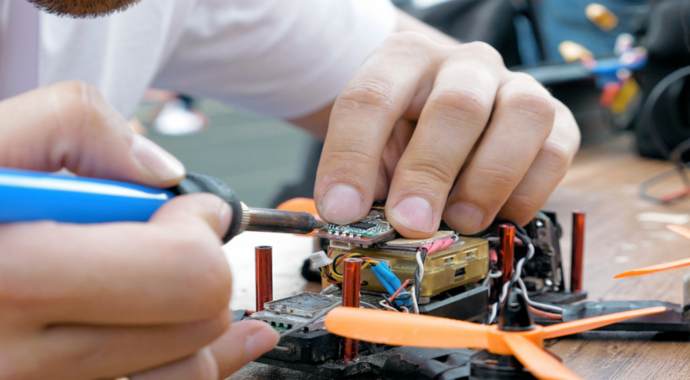 Ukraine's 2024 budget will include an increase in investment in science by more than 20%, compared to spending in 2023.
Source: Oksen Lisovyi, the Minister of Education and Science, at the event timed to the 30th anniversary of Ukrainian-German scientific and technical cooperation, Ukrinform news agency reports.
Quote: "Modern war is clearly a technology war, and we need an advantage over the enemy here. So, despite everything, we are significantly increasing the state budget for the development of science in 2024 – by more than 20%, compared to this year's budget," Lisovyi said.
Advertisement:
He said that a significant part of these funds will be directed to support the research of young scientists, the development of the system of basic financing of universities and scientific institutions, and the financing of priority scientific developments to solve key problems of the economy, society and defence.
During the war, Ukrainians developed and modernised several models of unmanned aerial vehicles, including marine drones, the minister says. Ukrainian defenders were the first to use an FPV drone on the battlefield.
"These kamikaze drones are literally changing the situation in certain areas of the front today," the minister explains.
Lisovyi says that about 15% of the research infrastructure in Ukraine was damaged as a result of Russian aggression. These are unique scientific equipment, research laboratories, centres for the collective use of scientific equipment, etc.
Background: Ukraine's spending on education was increased in the state budget project of 2024.
Support UP or become our patron!