Rocket shelling of Odesa: recreational areas destroyed
Sunday, 8 May 2022, 19:44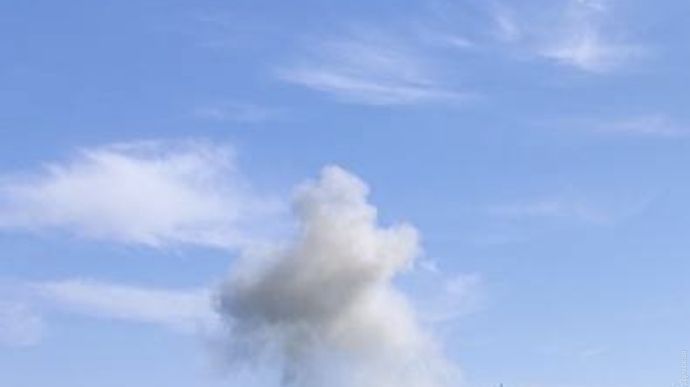 KATERYNA TISHCHENKO — SUNDAY, 8 MAY 2022, 19:44
Russian forces have launched a rocket attack on Odesa, destroying recreational areas.
Source: Odesa City Council with reference to Operational Command South
Quote: "At 16:20, 3 missiles were launched at Odesa from aircraft above the Black Sea. One was shot down by air defence, the other two hit a residential area, destroying recreational areas.
A fire that broke out at the site of impact, [covering] an area of ​​15 square metres, was extinguished by 4 special vehicles and 15 emergency workers. Debris clearing continues on an area of ​​300 square metres; the investigative-operational group of the National Police is working to document this crime against Ukraine.
Details: There were no casualties as a result of the rocket attack.
Update: Later, Maksym Marchenko reported that Russian missile strikes on Odesa Region wounded a young woman and damaged civilian infrastructure, leaving 6 towns without electricity.