50 rallies in 50 countries: Ukraine's Defenders Day to be celebrated all around the world
Wednesday, 12 October 2022, 14:49
Rallies within the framework of the #DefendingUkraine global campaign for Defenders Day [14 October – ed.] are going to take place in 50 countries.
Organisers have stated that they are planning to have 50 rallies worldwide from 14 to 16 October.
The goal of this campaign is to convey the importance of Ukraine's independence and its preservation, as well as to restore the country's integrity after the victory over the aggressor country.
Advertisement:
"Today, Ukrainian defenders, both men and women, are the embodiment of the heroism and bravery of warriors from many generations and various countries; everyone who has been defending ideals of freedom, standing for statehood, and fighting for independence for centuries," #DefendingUkraine organisers said.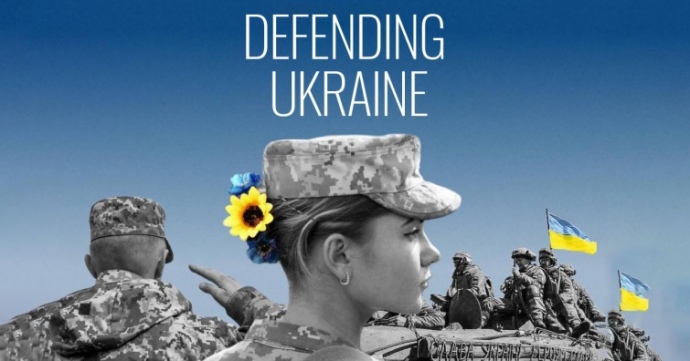 The rallies are to take place in:
Australia;
Austria;
Belgium;
Cyprus;
Czech Republic;
Denmark;
Finland;
Greece;
Lithuania;
Latvia;
Malta;
Moldova;
France;
Germany;
Italy;
Poland;
Sweden;
the Netherlands;
Norway;
Slovenia;
Spain;
Switzerland;
the USA;
Canada.
During the rallies, participants will stand in a symbolic Circle of Defence around monuments, buildings, or recognisable facilities in their cities as if they were defending whatever is inside (which is supposed to represent a symbol of democracy or freedom).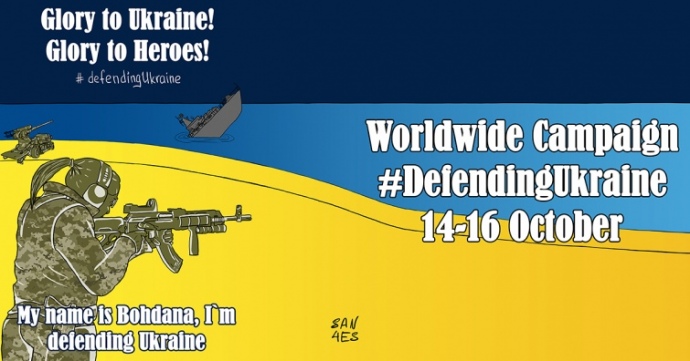 Thus, Ukrainians who are currently abroad will demonstrate that Ukrainian warriors are currently protecting values of the whole civilised world.
One of this campaign's messages will also be a demand to immediately stop Russia; since this terrorist country understands only the language of force, Ukraine needs modern Western weapons, the organisers state.
In order to join the rally abroad, those who are interested should fill in an application form. This will help organisers to count the number of participants.
It will also be possible to leave a wish for Ukrainian defenders on flags which will be sent directly to the soldiers later.
Journalists fight on their own frontline. Support Ukrainska Pravda or become our patron!