Border guards stop Russian reconnaissance from advancing on the Sivershchyna front
Saturday, 29 October 2022, 10:15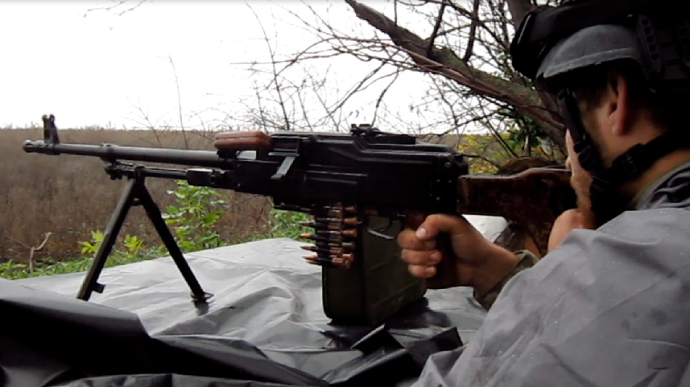 VALENTYNA ROMANENKO — SATURDAY, 29 OCTOBER 2022, 10:15
Border guards have stopped the advance of Russian occupiers' reconnaissance on the Sivershchyna front.
Source: State Border Service of Ukraine
Advertisement:
Details: The occupiers have recently attempted to spy out routes to positions using an UAV. Ukrainian border guards opened fire on the Russian drone, after which it started dropping sharply and fell to the ground.
When evening came, two groups of ground reconnaissance tried to approach the observation posts, constructed by the border guards along the Siverskyi Donets river, from the opposite bank of this river.
The Ukrainian border guards stopped the advance of the occupiers with targeted fire. The guards reported that the Russians have not made any further attempts to complete the reconnaissance on this front.
Journalists fight on their own frontline. Support Ukrainska Pravda or become our patron!