British PM does not rule out supplying aircraft to Ukraine
Friday, 3 February 2023, 07:51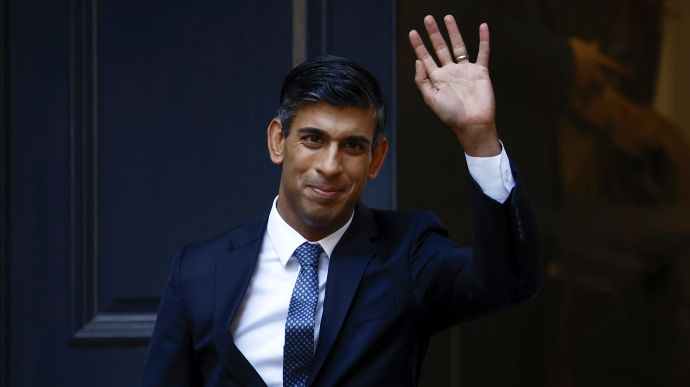 Rishi Sunak, Prime Minister of the United Kingdom, has refused to rule out the supply of combat aircraft to Ukraine, even though he has stated that training to operate them could take months, if not years.
Source: Rishi Sunak on air with TalkTV, reported by European Pravda, referring to PA
Details: While answering a question about whether he excludes the possibility of sending aircraft, the prime minister replied: "No, we are always in a dialogue with Ukrainian friends about what the right way to support them is."
Advertisement:
Quote: "The issue is what is the support that we can provide that we think will make the most difference? ...That's why the decision I took as prime minister was to be one of the first countries in the world to provide heavy tanks to Ukraine... We were then followed by other countries."
More details: Sunak has said that fighter jets "are incredibly sophisticated pieces of equipment that require months if not years for people to be trained on".
"Our desire and goal is for Ukraine to win this conflict… So, it is not just the equipment, it is also the capabilities and training that come alongside that [fighter jets - ed.], and along with a plan with our allies that would ensure that they can be victorious," the PM added.
Background: Boris Johnson, the former UK Prime Minister, advocated for sending more weapons to Ukraine. Johnson supported providing Ukraine with all the types of weapons it needs in response to a question about F-16 fighter jets.
Later, Ben Wallace, Secretary of State for Defence of the United Kingdom, said that transferring fighter jets to Ukraine "would not be the right approach", but there is no final decision on this matter yet.
Journalists fight on their own frontline. Support Ukrainska Pravda or become our patron!