Three Russian MiG jets leave Belarus for Russia
Thursday, 6 April 2023, 13:02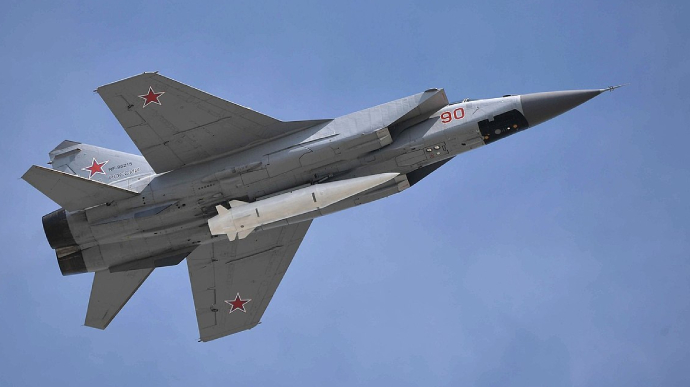 Three MiG-31K fighter jets have taken off from Belarus for Russia.
Source: Belaruski Hajun, an independent Belarusian military monitoring media outlet; Yurii Ihnat, Spokesperson for Air Force Command of the Armed Forces of Ukraine, in a comment to Ukrainska Pravda
Details: The three potential carriers of the Kinzhal air-to-ground hypersonic missiles are aircraft with registration numbers RF-92215, RF-92445 and RF-95194.
Advertisement:
They have been in Belarus since 13 December 2022.
As a rule, the taking-off of these fighters causes an air-raid warning to be issued throughout Ukraine.
At the same time, Ihnat explained to UP that an air-raid warning is issued depending on the airspace situation and the threat of weapons being used.
Quote: "Russia has the entire country on edge whenever MiGs take off. At the moment, these fighter jets are probably flying to Russia, so no warning was issued."
Journalists fight on their own frontline. Support Ukrainska Pravda or become our patron!