"That was a happy day": Zelenskyy on F-16 offer from partners
Tuesday, 6 June 2023, 19:59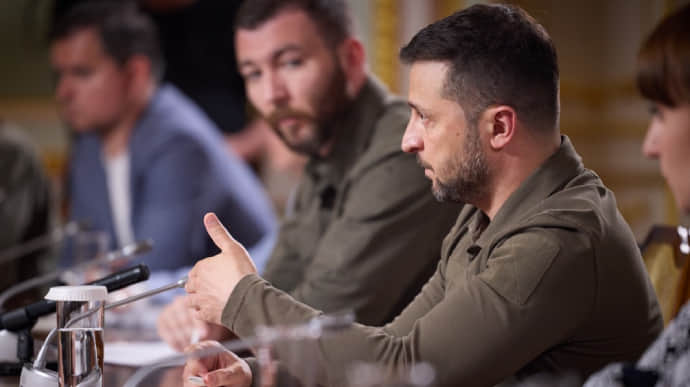 President Volodymyr Zelenskyy has noted that Ukraine will receive "a large number" of modernised F-16 multi-purpose fighter jets from international partners.
Source: Zelenskyy at a press conference on 6 June
Quote: "As of today, our last important meeting (was) in Moldova, where I had a closed meeting with the countries that have definitely confirmed that they will give us the F-16s. For this [to happen], we need a joint agreement with the USA."
Advertisement:
Details: The head of state noted that he could not disclose any details, including the number of fighter jets, but assured the press that he has received a hint from some European partners that the quantity will be substantial.
Quote: "I just had a happy day. Because sometimes, you know, something needs to be negotiated one at a time, two at a time (planes), and in this matter there was a serious, powerful offer.
It is important that this coalition on paper is an agreement on Ramstein or on another platform, God willing, that we push through it and then the preparation of the entire infrastructure will begin, and it will not be fast."
Details: At the same time, Zelenskyy added that Ukraine's Air Force has an understanding of the infrastructure for the F-16s, and Air Force Commander Mykola Oleschuk "knows where and what to do."
Journalists fight on their own frontline. Support Ukrainska Pravda or become our patron!