Ukrainian Defence Minister names date of next Ramstein-format meeting
Monday, 17 July 2023, 18:11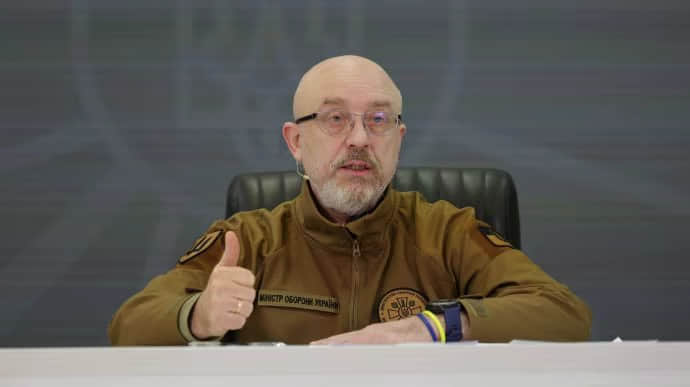 Defence Minister Oleksii Reznikov has announced that the next meeting in the Ramstein format will take place on 18 July.
Source: Reznikov in a column for LIGA.net, European Pravda reports
Details: The defence minister did not specify the format of the next Ramstein meeting.
Advertisement:
According to Reznikov, Kyiv "will continue to do the impossible at another Ramstein-style meeting on 18 July". The minister added that he had heard "No, that won't happen; it's impossible" in regards to "every type of foreign weaponry that has been on the front for a long time".
"Actually, it is possible, but in due time and provided we stay persistent," Reznikov summed up.
Background:
At the NATO summit in Lithuania, Reznikov signed a memorandum with the 11 member countries of the fighter jet coalition which defines the conditions for training Ukrainian pilots on F-16s.
The coalition's member states also agreed that the training of Ukrainian pilots to fly F-16 fighter jets would begin in Denmark in August.
On 17 July, Colonel Yurii Ihnat, the spokesman for the Ukrainian Air Force, emphasised that the training of Ukrainian pilots on F-16 fighters has not yet begun, and the departure of the first group of pilots is expected.
Journalists fight on their own frontline. Support Ukrainska Pravda or become our patron!