Criticising the counteroffensive is like spitting in soldiers' faces. Have a go yourselves! – Ukraine's Foreign Minister
Thursday, 31 August 2023, 23:07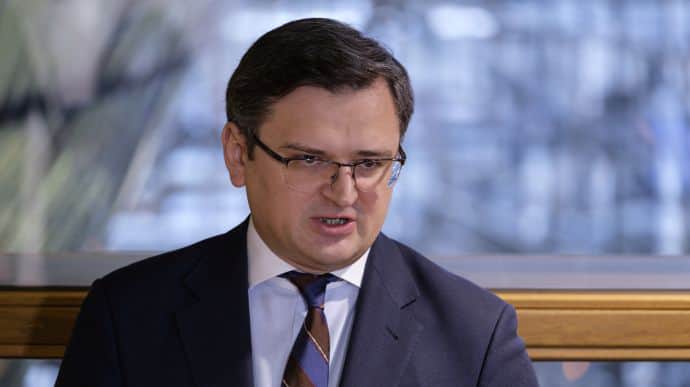 Ukraine's Foreign Minister Dmytro Kuleba hit out at commentators who were talking about the allegedly slow pace of the Ukrainian counteroffensive on Thursday.
Source: European Pravda, citing Kuleba's speech before an informal meeting of the foreign ministers of the European Union states in Toledo, Spain.
"Criticising the slow pace of the counteroffensive is equal to spitting in the face of a Ukrainian soldier who is sacrificing his life every day, moving forward and liberating one kilometre of Ukrainian soil after another," the minister said.
Advertisement:
"I would advise all critics to shut up. Come to Ukraine and try to liberate one square centimetre yourselves," the foreign minister added.
At the meeting of ministers in Toledo, Kuleba said that Ukraine's priority military needs are artillery shells, armoured vehicles and medevacs [armoured ambulances for the evacuation of the wounded].
He also called on Ukraine's partners to think about ways to protect merchant ships that are using an alternative grain corridor while they are in the territorial waters of Ukraine, particularly with the help of air defence.
Background:
NATO Secretary General Jens Stoltenberg urged people not to rush to conclusions about the counteroffensive operations in Ukraine in the summer of 2023, recalling how Ukraine has repeatedly exceeded expectations.
Kuleba said that Kyiv is "calm" about discussions in the West regarding the insufficient pace of progress in the south, and he urged everyone to be patient and not underestimate Ukraine.
Ukrainska Pravda is the place where you will find the most up-to-date information about everything related to the war in Ukraine. Follow us on Twitter, support us, or become our patron!