Most of 40 countries decide how they will work for peace after meeting in Saudi Arabia
Sunday, 6 August 2023, 14:43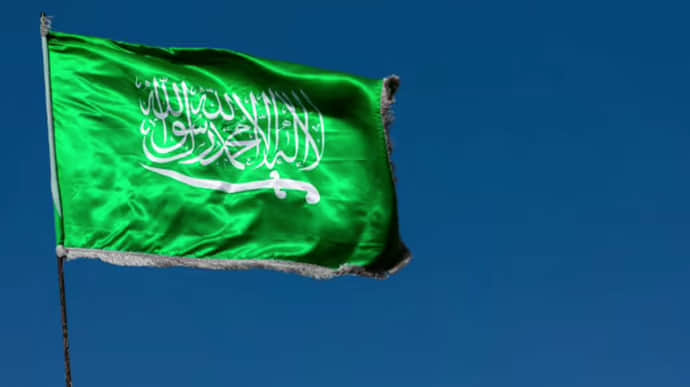 Andrii Yermak, the head of the Office of the President, spoke about the results of the meeting in Saudi Arabia regarding the implementation of the Ukrainian Peace Formula and noted that most of the participating states have decided how they will make their contribution.
Source: Yermak's statement, European Pravda
Details: Yermak clarified the list of about 40 participating countries, which was not fully revealed until now:
from Europe: Bulgaria, the United Kingdom, Denmark, Estonia, Spain, Italy, Latvia, Lithuania, Netherlands, Germany, Norway, Poland, Romania, Slovakia, Finland, France, Czechia, Sweden, and the EU as a union;
from the Middle East and Asia: Saudi Arabia, Australia, Bahrain, India, Jordan, Qatar, Kuwait, the Union of Comoros Islands, China, Korea, Turkey, Japan;
from Africa: Egypt, South Africa;
from North America: Canada and the USA;
from South America: Argentina, Brazil, Chile, and the UN as an organisation.
Previously, the media also mentioned Mexico as one of the participants, but it is not on the published list.
Countries were represented at the level of national security advisers and political directors of the Ministry of Foreign Affairs, either in person or online.
Yermak noted that there were almost three times more participating countries at the meeting in Jeddah than at the consultations in Copenhagen, and called the conversation "extremely honest and open."
" There were different views, but all the participants demonstrated their countries' commitment to the principles of the UN Charter, international law, and respect for the sovereignty and inviolability of the territorial integrity of states. And it is on these principles that President Zelenskyy's Peace Formula is built...
The meeting in Jeddah was a step towards the practical implementation of peace initiatives proposed by Ukraine. Each state participating in the consultations has the opportunity to show leadership in global efforts for peace. And most of them have already defined their role in the implementation of certain points of the Formula," Yermak said.
He added that the parties agreed to continue work at various representative levels.
As part of the consultations in Jeddah, the Ukrainian delegation also held a number of bilateral meetings, which will continue on Sunday: they will discuss the details of the implementation of peace initiatives.
Ukrainska Pravda is the place where you will find the most up-to-date information about everything related to the war in Ukraine. Follow us on Twitter, support us, or become our patron!