G7 to announce indirect ban on Russian diamonds
Friday, 15 September 2023, 12:20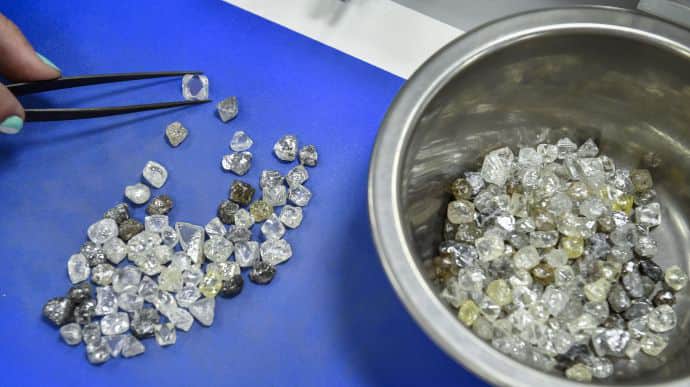 A representative of the Belgian government expects the G7 countries to announce an indirect ban on trade in Russian diamonds.
Source: Reuters, quoted by European Pravda
Details: The Belgian official said he expects to hear an announcement about an indirect ban on Russian diamond shipments in the next 2-3 weeks.
Advertisement:
The ban itself, according to the report, should come into force in January.
The Group of Seven announced plans to limit trade in diamonds with Russia in order to cut revenues that fund Russia's war against Ukraine back in May. But since then, no details of how the sanctions will work have been announced.
In the EU, trade in Russian diamonds has already fallen due to voluntary commitments. But the EU has not yet introduced official restrictions on Russian diamonds, partly due to Belgian resistance.
Russia is the world's largest producer of diamonds. Trade in precious stones is an important industry and a significant source of income for the Russian Federation.
Last year, at the insistence of the Brussels side, the EU did not include the diamond mining giant Alros in the eighth package of sanctions.
Ukrainska Pravda is the place where you will find the most up-to-date information about everything related to the war in Ukraine. Follow us on Twitter, support us, or become our patron!