Military officer explains how modified Shahed-136 drones differ from old ones
Thursday, 28 September 2023, 13:48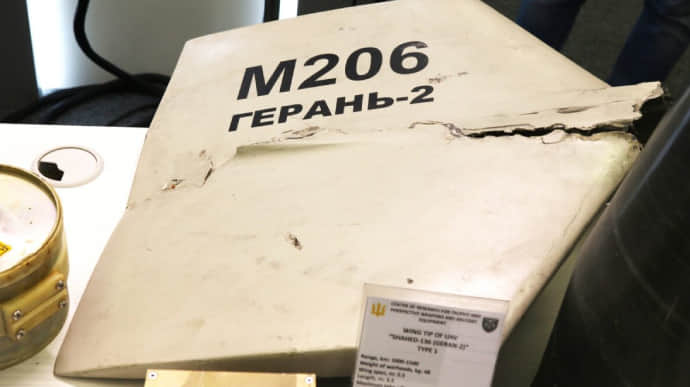 The Centre for the Research of Trophy and Prospective Weapons and Military Equipment of the General Staff of the Armed Forces demonstrates the results of the Russian military-industrial attempting to modify Shahed-136 UAVs.
Source: Armiainform
Quote from the representative of the centre, Captain Andrii Rudyk: "Actually, they are all identical to those that this kamikaze drone had in previous versions. Except for the engine. However, the only thing different with it is the country of origin – the capabilities of the MicroPilot UAV Flight Control systems MD550 are the same as those of the previous Mado MD550."
Advertisement:
Details: The officer says that the method of manufacturing of the hull is one of the few novelties that somewhat distinguish the current version from the old ones. Before the summer of 2023, the centre's military personnel were seeing Shahed-136s with a solid cast hull, while the modification has a composite fuselage. The marking has also changed – a different font and series are used now. This may not have been so much for production reasons as political ones, since the Russians apply the marking themselves in both cases.
In addition to the hull, the UAVs' filler has changed. Previously, printed honeycombs were used, but now it is an entirely dense material similar to polyurethane foam.
Rudyk noted that the research by the General Staff Center has shown that the types of filler have no functional difference. The military assumes that such a replacement is meant to reduce the cost of manufacturing the outer shell of UAVs.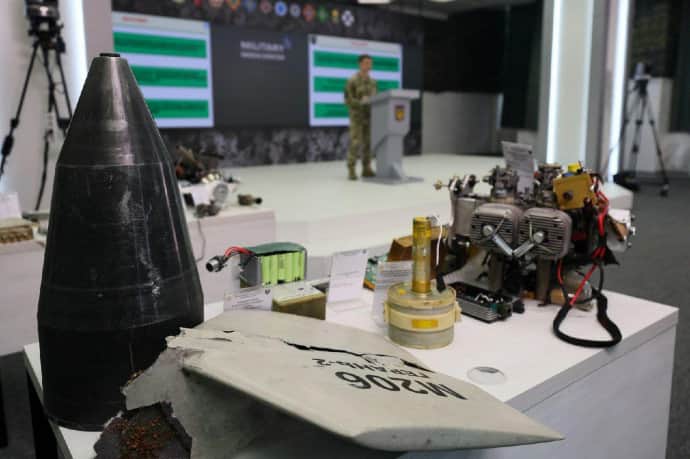 The Russians also resorted to using new servomotors and, as mentioned, new engines. This replacement did not lead to modernising the tactical and technical characteristics of the Shahed-136.
"At the first glance, this transformation is cosmetic. However, it may indicate the Russians' desire to establish mass production of this UAV," the officer said.
Ukrainska Pravda is the place where you will find the most up-to-date information about everything related to the war in Ukraine. Follow us on Twitter, support us, or become our patron!