IAEA adopts resolution demanding immediate return of Zaporizhzhia Nuclear Power Plant to full control of Ukraine
Friday, 29 September 2023, 10:33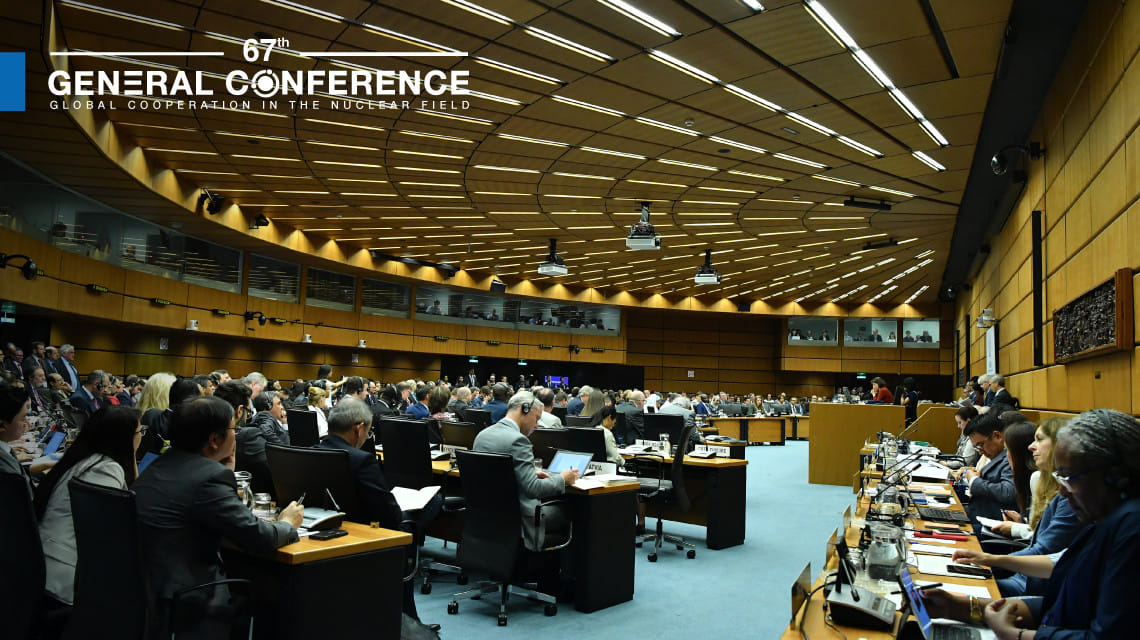 The International Atomic Energy Agency (IAEA) General Conference has approved a resolution on the immediate return of the Zaporizhzhia Nuclear Power Plant (ZNPP) to the full control of Ukraine.
Source: press service of the Ministry of Energy of Ukraine
Canada, Finland and Costa Rica put forward the resolution on nuclear safety in Ukraine.
Advertisement:
The request was supported by 69 countries during the 67th Session of the IAEA General Conference.
The resolution calls on the Russian Federation to immediately withdraw all military and other unauthorised personnel from the ZNPP and return the station to full control of the competent authorities of Ukraine in accordance with the existing licence issued by the State Nuclear Regulatory Inspectorate of Ukraine.
The document contains a requirement to enable the IAEA to ensure the safe and secure operation of the station and to carry out efficient and effective implementation of security guarantees.
"We are grateful to our partners and each country for their vote to support compliance with nuclear and radiation safety guarantees. The election of Ukraine to the IAEA Board of Governors and the adoption of a resolution calling for the return of our Zaporizhzhia NPP under Ukrainian control is proof that the civilised world is standing with us," said Herman Halushchenko, Minister of Energy of Ukraine, following the vote.
Background:
Zaporizhzhia NPP, Europe's largest nuclear power plant, has been under Russian occupation since March 2022.
In September 2023, the IAEA confirmed that the Russians had laid mines at Zaporizhzhia NPP.
Ukrainska Pravda is the place where you will find the most up-to-date information about everything related to the war in Ukraine. Follow us on Twitter, support us, or become our patron!