Up to 30,000 euros: Germany allocates grants to Ukrainian small and medium-sized businesses
Thursday, 26 October 2023, 20:44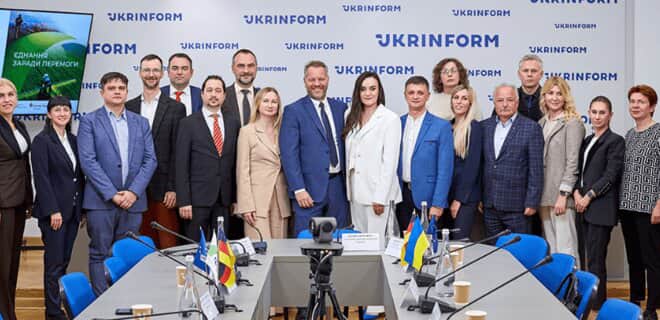 The German government has allocated 5.6 million euros to support Ukrainian small and medium-sized processing enterprises as part of the grant project called Access to financing and maintaining the sustainability of MSMEs in Ukraine – Phase II.
Source: Ukrainian Ministry of Economy's press service
Details: It is noted that this is the second phase of the grant project.
Advertisement:
A program can be joined by small and medium-sized enterprises that:
have up to 250 employees and an annual income of up to 10 million euros;
plan the implementation of investment projects;
have a positive credit history;
do not have debts to the budget of Ukraine;
have not received international technical assistance since 1 February 2022.
"Entrepreneurs will be able to receive financial support in the amount of up to 30,000 euros in the hryvnia equivalent to implement their investment plans through five partner financial institutions: Oshchadbank, Bank Lviv, Kredobank, Ukrgasbank and the Anisia credit union. The grant funds will be directed to partial compensation of investment costs in the amount of up to 30%," the message reads.
"The grant project from the German government will expand the offer of grant resources for MSMEs, as well as complement the government's e-Robota program, which also offers grants for processing enterprises of Ukraine. In wartime, grants for small businesses are the most effective tool for the development of processing enterprises, especially in the liberated regions of Ukraine ", noted Tetiana Berezhna, Deputy Minister of Economy.
Support UP or become our patron!