Over 80% of Finns believe Russia should lose war in Ukraine, poll finds
Saturday, 18 November 2023, 13:02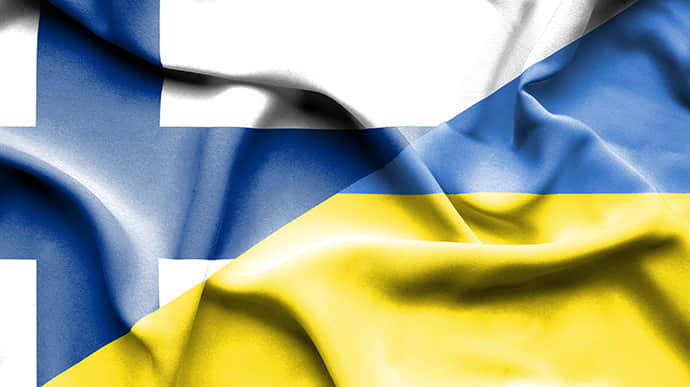 The overwhelming majority of Finns believe that Russia should lose the war and withdraw its troops from Ukraine: 57% fully agree and another 28% somewhat agree (i.e. 85% in total).
Source: A recent survey of values and sentiments among the Finnish population, conducted by the Finnish Business and Policy Forum (EVA), as reported by European Pravda
Details: Almost the same proportion of Finns (56% and 28%) believe that Ukraine should regain territories occupied by Russia after the full-scale invasion in February 2022. When asked whether Crimea should also be regained, 38% strongly agree and 42% mostly agree.
Advertisement:
In total, over 80% also agree that Russia should compensate for the recovery of Ukraine.
63% of Finnish citizens consider it necessary, and over a quarter (27%) rather agree that those responsible for war crimes in Ukraine should be held accountable. 51% of respondents think this should include the top leadership in Russia, while 27% argue that a change of power in Russia is necessary for this.
Additionally, the majority of respondents (55%) also believe that Ukraine would be a good candidate for NATO membership in the future, while only 15% of Finns are against it.
The EVA survey, conducted from 15 to 27 September, is based on the responses of 2045 respondents aged 18-79. The margin of error for the population as a whole is 2-3 percentage points in either direction.
Background: On 17 November, Finnish President Sauli Niinistö approved the government's proposal to provide Ukraine with a new military aid package.
Support UP or become our patron!