US transfers new US$100 million military assistance package to Ukraine
Monday, 20 November 2023, 20:05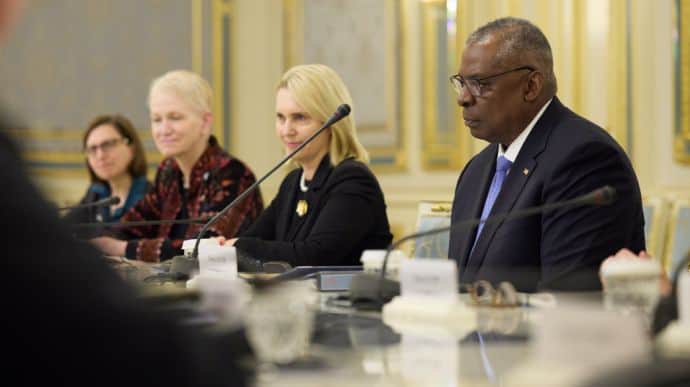 Lloyd Austin, Head of the Pentagon, while on a visit to Kyiv, announced a US$100 million military assistance package for Ukraine, which will include artillery ammunition and additional interceptors for air defence.
Source: Lloyd Austin, Head of the Pentagon, at a briefing in Kyiv; European Pravda
Details: According to the US Secretary of Defense, the new package worth US$100 million is provided under the presidential Drawdown Authority programme, which includes the allocation of weapons from the reserves of the US Army.
Advertisement:
This will allow the US to provide additional artillery ammunition, additional interceptors for air defence, and a number of anti-tank weapons, Austin said.
He stressed that US military support for Ukraine continues, and other allies and partners are also taking responsibility to ensure it.
At the moment, the Pentagon has not officially announced the detailed contents of the military aid package.
The last time the United States announced sending another military assistance package to Ukraine was in early November, with the package including weapons worth US$125 million and an order for an additional US$300 million.
Joe Biden's administration still has about US$5 billion from the budget approved by Congress last year to provide military assistance for Ukraine from the US supplies.
Biden is trying to persuade the US Congress to support assistance to both Ukraine and Israel and approve a new US$106 billion aid package containing more than US$61 billion in funding for Ukraine.
US congressional leaders hope to mobilise votes for additional military assistance for Ukraine and Israel and immigration improvements before Christmas.
Support UP or become our patron!