Zelenskyy and US Pentagon chief discuss situation on battlefield and preparations for Ramstein meeting
Monday, 20 November 2023, 18:50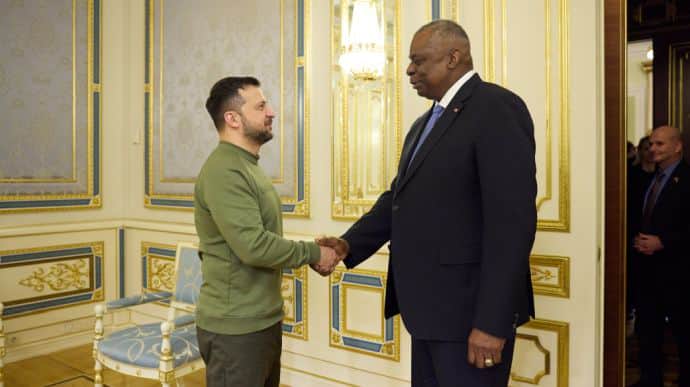 Ukrainian President Volodymyr Zelenskyy has discussed preparations for the next Ramstein-format meeting and the situation on the battlefield during his meeting with US Secretary of Defense Lloyd Austin in Kyiv.
Source: Ukrainian President's Office, as reported by European Pravda
Details: In his conversation with Austin, Zelenskyy stressed the importance of the allies' steadfast supply of all necessary weapons and ammunition to Ukraine and emphasised the urgency of strengthening Ukraine's capabilities ahead of the winter period.
Advertisement:
The Ukrainian president and the Pentagon chief also discussed navigation in the Black Sea and ensuring the functioning of an alternative grain corridor after Russia's demarche.
"It is crucial that we have managed to make progress in establishing control over the Black Sea, as well as ensuring the operation of an alternative humanitarian route. This allows Ukraine to remain a guarantor of global food security," Zelenskyy stated.
Background:
Support UP or become our patron!