Russians consolidate reserves and attack on Bakhmut front for two weeks
Monday, 20 November 2023, 22:43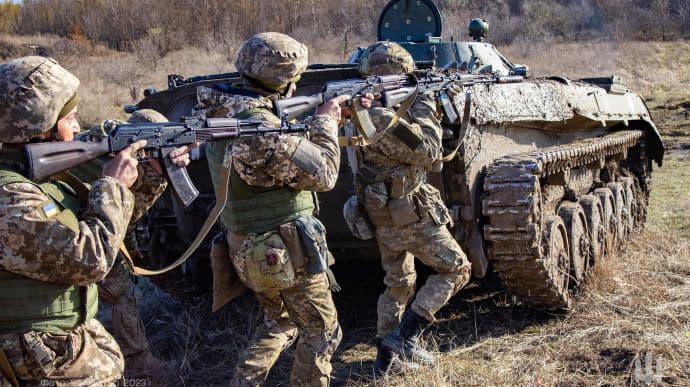 The command of Ukraine's Ground Forces reports that the Russians "have gathered appropriate reserves" on the Bakhmut front and are moving to offensive actions.
Source: Volodymyr Fito, Chief of the Public Relations Service of the Ukrainian Ground Forces Command, on the air of the national 24/7 newscast
Details: According to the spokesman, the Russian forces are trying to regain lost ground. They have consolidated appropriate reserves and are beginning their assault actions.
Advertisement:
Quote: "On the Bakhmut front, the situation remains intense, the enemy changed from defensive to offensive actions about two weeks ago, trying to regain previously lost positions."
Support UP or become our patron!