Kremlin reacts to Zelenskyy's statement on Ukraine's right to kill Putin
Tuesday, 21 November 2023, 13:36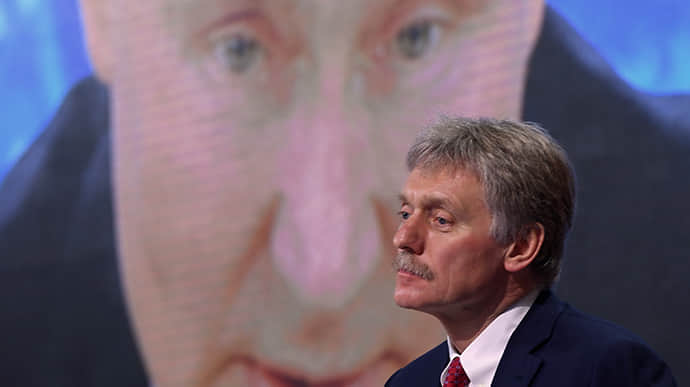 Dmitry Peskov, the spokesperson for the Russian President, has commented on President Volodymyr Zelenskyy's answer to The Sun tabloid on Ukraine's right to kill Vladimir Putin if such an opportunity arises, because it is about protecting Ukraine.
Source: A Kremlin-aligned Russian news outlet, TASS
Quote from Peskov: "There have been verbal attacks on Putin many times from Ukraine. At various levels. We are well aware of this. And they [Ukraine – ed.] will not succeed in anything."
Advertisement:
Details: He also repeated that the Kremlin is confident that Russia will achieve its goals in its war of aggression against Ukraine.
Background:
Before that, Volodymyr Zelenskyy, in an interview with The Sun, stated that just as Russia has not abandoned its intentions to get rid of him by any means possible, Ukraine also has the right to kill Vladimir Putin because it is about protecting the country.
When asked whether Ukraine would take the opportunity to kill Putin if it arose: "That's war, and Ukraine has all the rights to defend our land".
Support UP or become our patron!