Ukraine should remain in the focus of world attention – Estonian Defence Minister
Tuesday, 21 November 2023, 14:01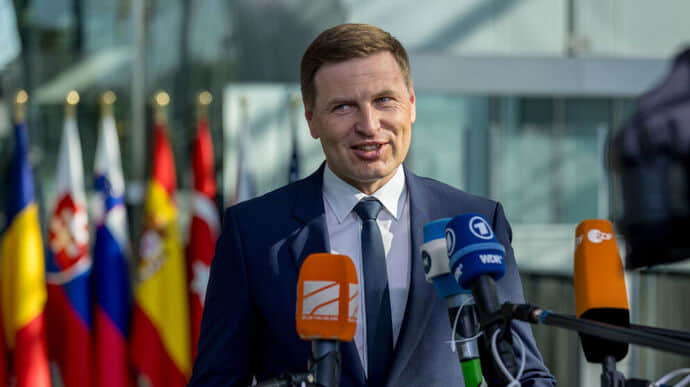 Estonian Defence Minister Hanno Pevkur said that Ukraine should remain in the centre of world attention, and that Russian war crimes should not be forgotten.
Source: Hanno Pevkur during a visit to Canada, European Pravda, ERR
Details: "We are united in our views on helping Ukraine – various crises cannot overshadow Russia's barbaric war crimes and take away the focus and efforts to support Ukraine," Pevkur said.
Advertisement:
According to him, Russia's goal of defeating Ukraine remains unchanged. He added that Ukraine's victory will play a crucial role in shaping the Euro-Atlantic security environment for decades to come.
"The supporters of Ukraine have political, economic and military power that is much greater than that of Russia – if we use it properly, we will be able to defeat the aggressor," Pevkur said.
The Estonian defence minister also stressed the need to invest in troops, military capabilities, stockpiles and defence industry potential.
"If the need arises, we will have to start defending NATO whether we are ready or not. In the latter case, however, we will have to pay a much higher price on the battlefield. This risk is mitigated by well-equipped, feasible and tested defence plans and a high level of defence capability," Pevkur concluded.
Background:
Earlier, Polish President Andrzej Duda said that Ukraine must be supported until its victory, and the Polish authorities, regardless of political camp, will continue to do so.
Estonian Prime Minister Kaja Kallas said that the war of attrition between Russia and Ukraine is underway, but the situation is not hopeless.
Earlier, NATO Secretary General Jens Stoltenberg said that he expects the Ukrainian Armed Forces to make progress in the fight against the Russian forces, noting that it would be tough.
German Chancellor Olaf Scholz also believes that the war in Ukraine could last for a very long time.
Support UP or become our patron!