80,000 people return to Ukraine from abroad, most of them men
Tuesday, 1 March 2022, 20:46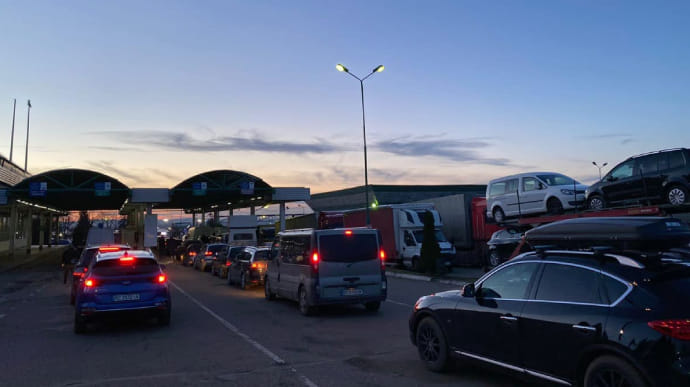 Valentyna Romanenko – Tuesday, 1 March 2022, 21:46
During the 5 days of fighting against the aggressor, people have not just left Ukraine: almost 80,000 of our compatriots have returned to their homeland, most of them men.
Source: State Border Guard Service
Advertisement:
Quote: "Patriots who were working or temporarily living abroad are coming back to Ukraine to join the Armed Forces, other military formations, and territorial defence. We are proud of our compatriots!"
Details: Border guards have issued a reminder that all checkpoints on the western border are open 24 hours a day.
Border checks have been simplified as much as possible, and the list of documents required to leave [or enter] the country has been minimised.
Additional information: "We urge people not to offer bribes to border guards to facilitate crossing the border illegally or without queueing!
You will be turned away, the police will be informed (you will have problems with the law), and then you will be taken to the military registration and enlistment office. In any case, those trying to "solve the problem" [of long queues at the border by bribing border guards] only distract border guards from their duties.
We also remind you that every three hours, information about how busy the checkpoints are is published on the website of the Western Border Western Regional Office, so that citizens can choose the least congested checkpoints."