Occupying forces concentrating air defence systems at Zmiinyi (Snake) Island - Pivden [South] Operational Command
Saturday, 14 May 2022, 12:27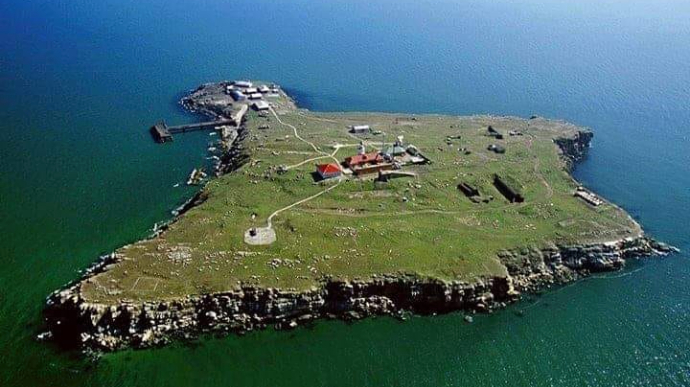 ROMAN PETRENKO — SATURDAY, 14 MAY 2022, 12:27
The Russian troops are trying to strengthen their position on Zmiinyi (Snake) Island and have moved their air defence systems there.
Source: Vladyslav Nazarov, the Officer of the Pivden [South] Operational Command
Nazarov's quote: "On Zmiinyi, the Ruscists are stubbornly setting up air defence systems, trying to provide cover to their ship's personnel from possible damage.
A Ruscist naval group is maintaining a submarine, despite the variable number of ships, and continuing to threaten missile strikes with at least 30 cruise missiles. "
Background:
Kyrylo Budanov, the head of the Chief Intelligence Directorate vowed that Ukraine would fight for Zmiinyi (Snake) Island for as long as it takes, as this is a strategically important point.