Strike in Zakarpattia: substation in Volovets damaged
Tuesday, 3 May 2022, 23:16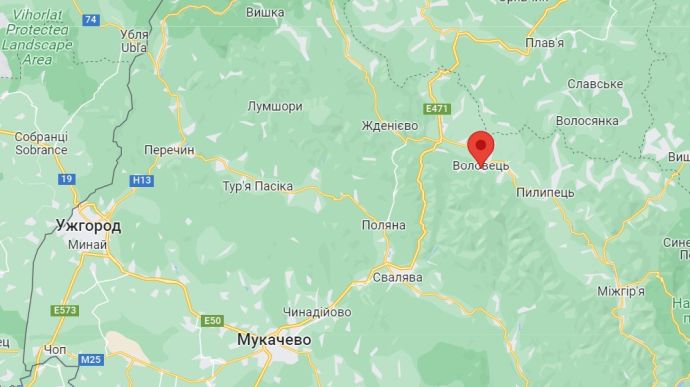 KATERYNA TYSCHENKO - TUESDAY, 3 MAY 2022, 9:44 pm
Russia has launched a missile strike on a substation near the train station in Volovets, in the Zakarpattia (Trans-Carpathian) Region.
Source: Viktor Mykyta, Head of the Zakarpattia Regional Military Administration, on Telegram
Advertisement:
Quote: "A missile flew into an object in the mountainous region of Zakarpattia.
Services are working at the scene, and we are confirming information about injuries and possible casualties."
Details: Later, the Zakarpattia Regional Military Administration reported that aggressors' missile hit one of the railway substations near the station in Volovets.
"Windows in all facilities within a radius of 500 m have been smashed. Missile debris has damaged cars nearby. Information about casualties is being verified," the statement said.
57 houses in Volovets have been left without gas supply as a result of the missile strike. A gas distribution pipeline has been damaged.
"Zakarpatgaz" is asking consumers to turn off taps on gas pipelines and gas appliances, the Regional Military Administration noted.
Emergency recovery will begin on the morning of 4 May.
There had been no prior reports of missile strikes in the Zakarpattia region since the beginning of the war.
Background: On Tuesday evening, an air-raid warning was declared for almost all Ukraine.
Subsequently, explosions were reported in Lviv.
The Russians also launched a missile strike on the Dolyna community of the Kyrovohrad region.
At the same time, Ukrainian air defence shot down Russian missiles over Vinnytsia.