Ukraine's national postal service to release new stamp with burning Crimean Bridge
Saturday, 8 October 2022, 12:02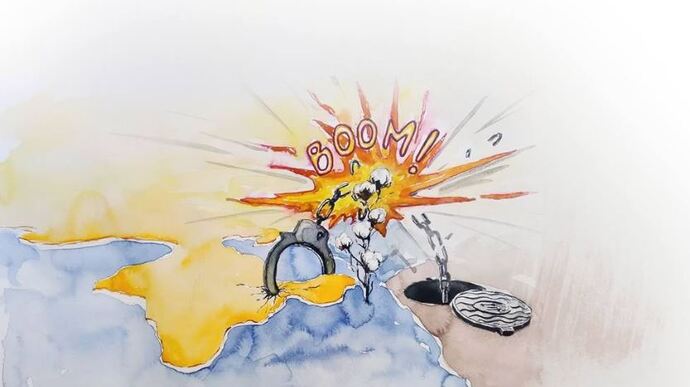 STANISLAV POHORILOV — SATURDAY, 8 OCTOBER 2022, 12:02
Ukrposhta, the national postal service of Ukraine, is to release a new stamp depicting the burning Crimean Bridge; the release date will be announced later.
Source: General Director of Ukrposhta Ihor Smilianskyi on Telegram
Advertisement:
Quote from Smilianskyi: "The morning has never been so good.. On the occasion of the holiday, we are releasing a new stamp with the Crimean Bridge, or, more precisely, with what remains of it."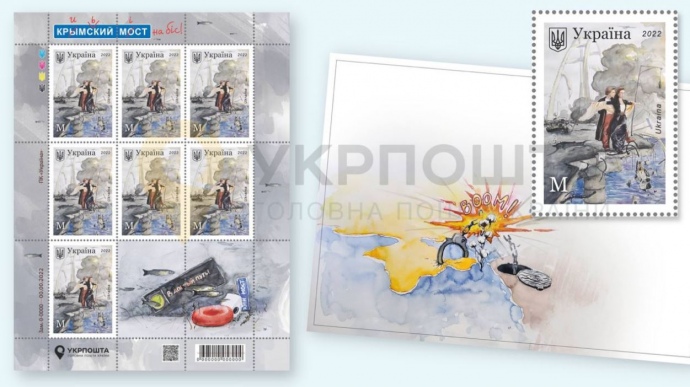 Details: According to Smilianskyi, the stamp comes with a name of M (for "mist", Ukrainian for "bridge"); the price will be 18 hryvnias [US$0.48], and circulation will be 7 million.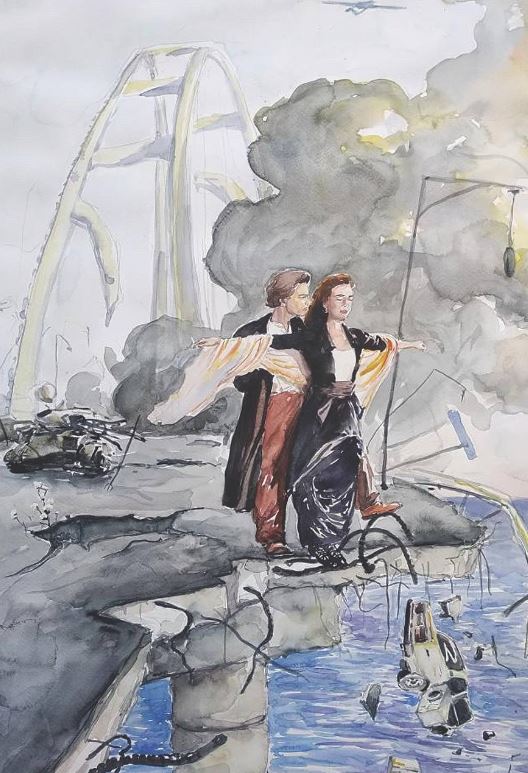 The officials also said that the stamp has been prepared together with Ukrainian artist Yurii Shapoval. "It shows a washing machine [Russians stole a number of these when breaking into civilians' houses – ed.], enemy equipment, and handcuffs that Crimea breaks with Russia," he added.
Background:
Journalists fight on their own frontline. Support Ukrainska Pravda or become our patron!