Mine clearance of entire Luhansk Oblast will take at least 10 years
Saturday, 5 November 2022, 18:30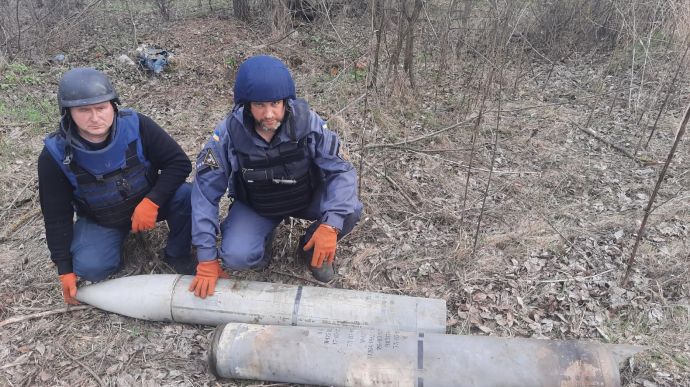 It will take at least 10 years to demine the entire occupied part of Luhansk Oblast.
Source: Serhii Haidai, Head of the Luhansk Oblast Military Administration on air during the national joint 24/7 newscast
Quote: "It will take at least 10 years to demine the entire territory of Luhansk Oblast."
Advertisement:
Details: Haidai noted that first of all, the main overpasses and the grounds of critical infrastructure facilities will be demined.
"But there are 100-180-200 strikes an hour on any one section of the front. That's thousands of strikes per day. This leaves behind many unexploded shells, mines and missiles, and many areas are being mined remotely. No one even has a proper map of the mines," Haidai explained.
He noted that Ukraine is turning to other countries and international organisations for assistance with mine clearance. Croatia, for example, has agreed to provide such assistance.
Regarding the situation at the front in Luhansk Oblast, Haidai noted that it is "quite difficult, but under control."
"Despite the limited reserves and time that has played into the hands of the invaders, the Armed Forces of Ukraine are still moving forward," he said.
Journalists fight on their own frontline. Support Ukrainska Pravda or become our patron!