Missile crashes in Moldova after Russian attack on Ukraine
Monday, 5 December 2022, 14:52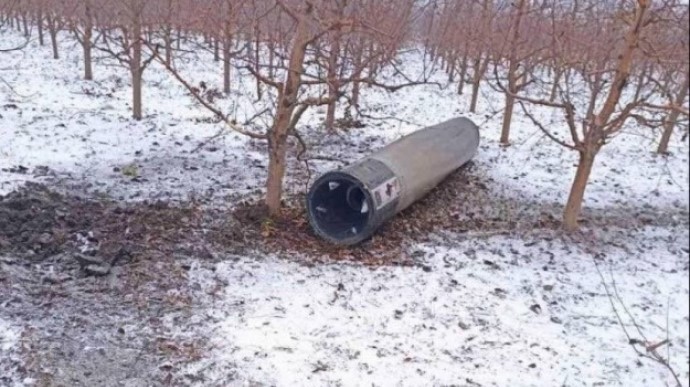 A missile has been discovered in Moldova near the Ukrainian border after the recent Russian missile attack on Ukraine.
Source: Moldovan news outlet Newsmaker, European Pravda
Details: Officers of the Ministry of Internal Affairs of Moldova have found a missile near the border with Ukraine, in the vicinity of the town of Briceni. As noted, it was found by a border police patrol, as border control was tightened because of the attack.
Advertisement:
The police and border guards cordoned off the area, crews of relevant services are expected to arrive at the scene.
Previously: A similar incident occurred on the morning of 31 October: fragments of a missile shot down by the Ukrainian anti-aircraft system fell on the territory of Moldova after a drone attack on the Dnister dam on the Ukrainian territory, 1 km from the dam in the village of Naslavcea. In this regard, the Moldovan Foreign Ministry announced the expulsion of one Russian diplomat after the incident; in response, Russia expelled one Moldovan diplomat.
During the Russian attack on Ukraine on 10 October, at least three missiles flew over the territory of Moldova; in the view of this fact, the Moldovan Foreign Ministry summoned the Russian ambassador.