More than half of Ukrainian children in Poland do not attend local schools
Saturday, 6 May 2023, 16:19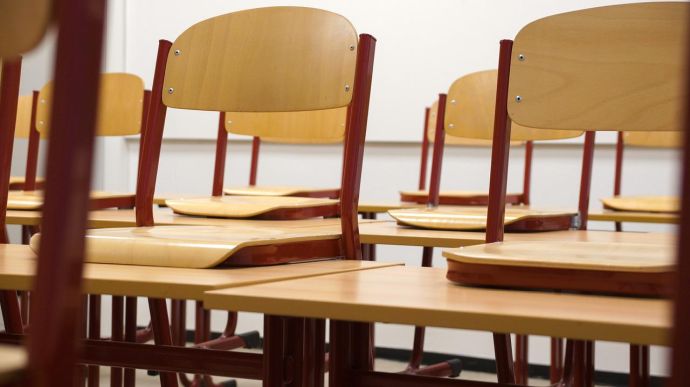 The number of Ukrainian refugee children studying in Polish schools is steadily decreasing and has fallen by 10,000 since October 2022.
Source: Rzeczpospolita, referring to the Centre for Civic Education, reported by European Pravda
Details: According to the Polish educational information system, 56% of Ukrainian refugees do not study at Polish educational institutions, and only 22% of secondary school-age children attend school in Poland.
Advertisement:
Over the past six months, 10,000 Ukrainian secondary school students – more than 8% – have dropped out of the Polish education system.
The experts pointed to several reasons for the exodus of Ukrainian students from Polish schools. One of them is that Ukrainian families have been returning home. But the experts emphasised that many Ukrainians cannot cope in Polish schools, have problems with adaptation or are afraid of going on to study at Polish universities.
Quote from Nataliia Kravets, Head of the Ukrainian Education Centre Foundation: "Some children study in two systems: the Polish system in person and the Ukrainian one online. It's really difficult for these children."
"That's why some of them drop out of Polish schools. They believe that the war will end soon and they will return to Ukraine. They don't want to fall behind. But then they miss out on contact with their peers."
More details: At the same time, according to a study by the Centre for Civic Education, forms of support for Ukrainian students in Polish schools are decreasing. The number of preparatory classes is decreasing, with only 11% of Ukrainian students now attending. Nonetheless, the data shows that secondary school students who attend preparatory classes are the least likely to drop out.
According to rough estimates, there are up to 3.5 million Ukrainians in Poland, of whom up to 1.3 million arrived after Russia's full-scale invasion of Ukraine.
Journalists fight on their own frontline. Support Ukrainska Pravda or become our patron!