Russians blow up Kakhovka Hydro Power Plant, authorities begin evacuation
Tuesday, 6 June 2023, 06:45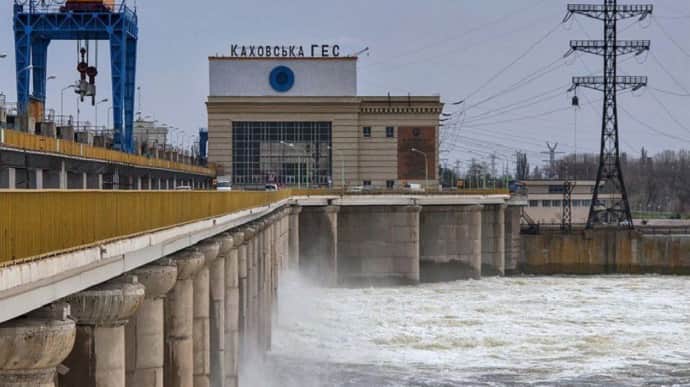 Ukraine's Operational Command Pivden (South) has reported that the Russian occupation forces have blown up the Kakhovka Hydroelectric Power Plant (HPP), with Kherson Oblast Military Administration confirming this information.
Source: Operational Command Pivden (South); Oleksandr Prokudin, Head of Kherson Oblast Military Administration
Quote: "The scale of the destruction, the speed and volume of water, the probable areas of flooding are currently being determined.
Advertisement:
All services are working. We are monitoring the situation."
Read also: Flooded South: the consequences of blowing up the Kakhovka dam (in brief)
Updated at 06:45. Prokudin recorded a video in which he confirmed the explosion at the Kakhovka HPP. He noted that they had started evacuation of the local population from dangerous areas.
Prokudin also noted that the water will reach a critical level in 5 hours.
Updated at 06:58. Kherson Oblast Military Administration reported that units of the National Police of Ukraine and Kherson Oblast's State Emergency Service had been alerted to warn and evacuate the civilian population from potential flood zones on the right bank of the Dnipro River, including the villages of Mykolaivka, Olhivka, Lovo, Tiahynka, Poniativka, Ivanivka, Tokarivka, Poniativka, Prydniprovske, Sadove, and partly the city of Kherson – the Korabel microdistrict.
A resident of Kakhovka who evacuated to Ukraine-controlled territory has reported that there was only one explosion, and then the Kakhovka Hydroelectric Power Plant "collapsed like a house of cards".
He has said that the scale of the flooding is extensive, water is already in the town centre of Korsunka, and "coastal areas are being washed away".
³äåî ç ì³êðîðàéîíó Êîðàáåë ó Õåðñîí³ ñòàíîì íà ðàíîê 6 ÷åðâíÿ. Çàòîïëåí³ ïðèâàòí³ áóäèíêè, ãàðàæ³, âîäà ïðèáóâàº. ³äåî Ñóñï³ëüíîãî pic.twitter.com/yQkkQaI4Ac

— Óêðà¿íñüêà ïðàâäà ✌️ (@ukrpravda_news) June 6, 2023
Journalists fight on their own frontline. Support Ukrainska Pravda or become our patron!