Zelenskyy explained why there is no need to seize Russian territories
Tuesday, 6 June 2023, 21:01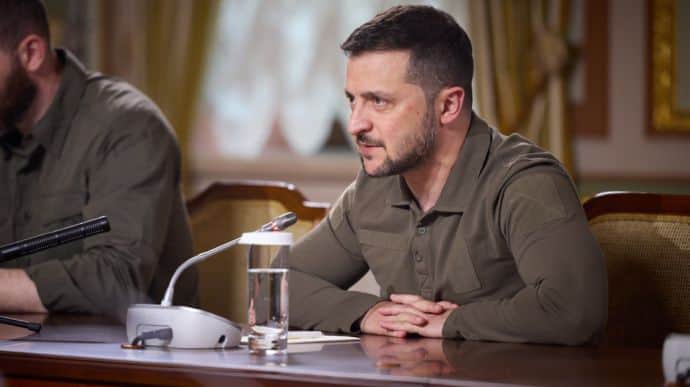 President Volodymyr Zelenskyy is convinced that Ukraine should liberate its own territory, and not go further to the Russian one, as this would take more lives of the Ukrainian military personnel, and such a step would not be approved by the international community.
Source: Presidential press conference
Details: Zelenskyy was asked whether after the war "Russia should be within the borders of 1991, or less."
Advertisement:
He replied: "Ukraine should exist in accordance with the borders of 1991."
According to the President, Ukraine needs to focus on its borders, and not "decide the fate of other states, because it will end as it is ending in Russia." He stressed that "all empires end in the same way, all will fall apart in one form or another."
Quote from Zelenskyy: "Let's spend time and money on the security of our land, and not deal with other states. I really don't want to. I just know the risks. If we want to be in the alliances and unions that we want to be in, then this will not work out there. Because there, no one violates the borders of other states, no matter what happens.
And we still have to win. We will win, but we need to. And when we say so confidently: 'We will win tomorrow,' we must understand that we will lose people. And even if someone thinks that we will go further... and who will go? Some people who go further, they will also die. So how are we going to do this? Say, 'Go die, because we want to show the whole world that we have shown them something else somewhere'? I believe that this is unfair to people, to families. We now have people fighting and giving their lives for their own. I think so. And then, as it will be."
Journalists fight on their own frontline. Support Ukrainska Pravda or become our patron!