Ukrainian defenders drive Russians out positions near Andriivka, gain success near Staromaiorske in Donetsk Oblast
Tuesday, 25 July 2023, 09:20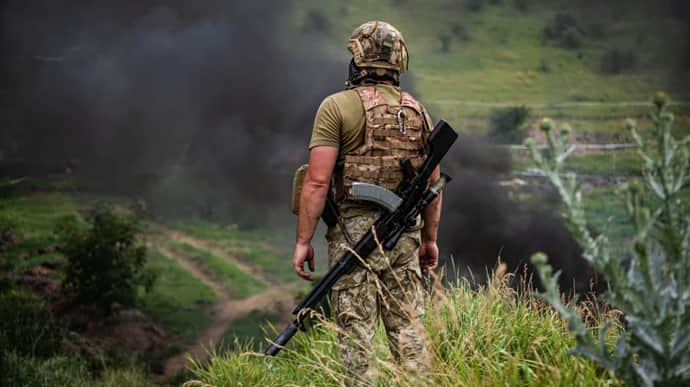 Andrii Kovalov, Spokesman for the General Staff of Ukraine's Armed Forces, stated that the Ukrainian troops had succeeded in the area of Staromaiorske on the southern front, and the defenders are also advancing near Bakhmut.
Source: Kovalov at a briefing; Military Media Center
Quote: "[The Armed Forces of Ukraine] were successful in the area of Staromaiorske. [The Ukrainians are] gaining a foothold in the reclaimed territories. The enemy continues to put up strong resistance, moving its units and using reserves."
Advertisement:
Details: The Defence Forces also drove the Russians out of their positions near Andriivka on the Bakhmut front.
The spokesman said Ukrainian troops are conducting offensive operations north and south of the city of Bakhmut: "In the course of the offensive and assault operations by the Defence Forces, the enemy was forced to withdraw from its positions in the area of Andriivka".
At the same time, the Russians unsuccessfully advanced in the areas northwest of Orikhovo-Vasylivka, south of Ivanivske and west of Klishchiivka.
Journalists fight on their own frontline. Support Ukrainska Pravda or become our patron!