New bridge opened in Irpin
Tuesday, 21 November 2023, 10:30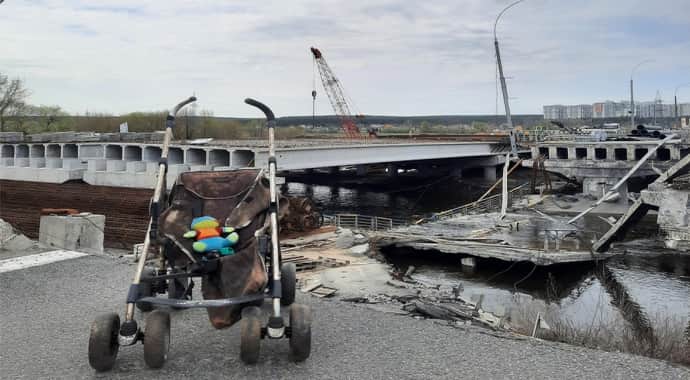 A new bridge across the Irpin River in the village of Romanivka, Kyiv Oblast, has been officially opened.
Source: Oleksandr Markushyn, Mayor of Irpin, on Facebook
Quite: "The opening [of the bridge] is, without exaggeration, historic. And although it was cold, difficult and scary, this bridge will forever remain in Irpin's history as the Road of Life."
Advertisement:
Details: Markushyn noted that the bridge across the Irpin River in Romanivka saved 40,000 residents of Hostomel, Bucha and Irpin during the occupation of Kyiv Oblast.
The mayor expressed his confidence that a Road of Life memorial will soon be opened there.
The new bridge is in operation alongside the destroyed structures that will serve as a memorial.
The new bridge should relieve traffic in Romanivka for entry and exit during peak hours.
Background:
The bridge in Romanivka was destroyed on the second day of Russia's full-scale invasion when the Ukrainian military blew it up to prevent the Russian army from advancing on Kyiv.
The bridge was the only evacuation route for residents of several Russian-occupied settlements in Kyiv Oblast.
On 28 March 2022, Irpin in Kyiv Oblast was liberated from the Russians after about a month of occupation.
It was reported in April 2022 that about US$1 billion will be needed to rebuild Irpin's destroyed or damaged housing stock and infrastructure facilities.
Support UP or become our patron!