Russians strike Kherson, killing one and injuring three more civilians
Thursday, 9 November 2023, 13:05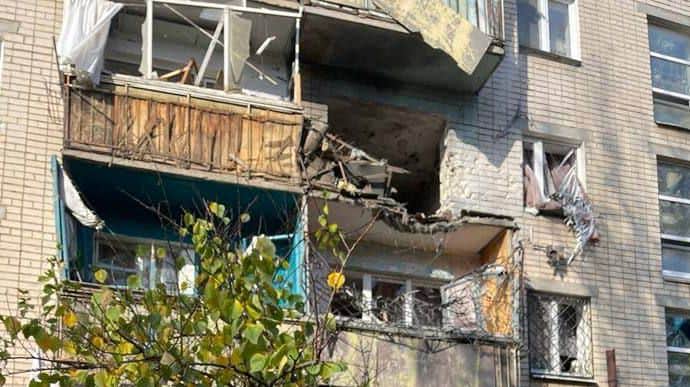 Russian forces bombarded the Korabelnyi district of Kherson on 9 November, killing one man and wounding three more civilians. One of them has been taken to hospital.
Source: Oleksandr Prokudin, Head of Kherson Oblast Military Administration; Ihor Klymenko, Minister of Internal Affairs
Quote from Prokudin: "This is how the Korabelnyi district of Kherson looks like after another Russian attack. The enemy fire damaged high-rise buildings, the premises of an invincibility centre, an educational institution and garages [an invincibility centre is a public heated place, stocked with food and power banks and with Internet access; such points appeared in Ukraine soon after the beginning of Russia's full-scale invasion in 2022 to assist residents facing hardships due to power cuts – ed.].
Advertisement:
The occupiers took the life of a 72-year-old man. He was on the balcony at the time of the attack.
An ambulance took another man to hospital with an injured leg. Another resident of Kherson sustained a mild concussion."
Details: Interior Minister Ihor Klymenko reported one killed and three injured in the attack on Kherson.
Around noon, the Russians bombarded a residential area in the Ostriv microdistrict. A 72-year-old local resident was killed.
A 74-year-old man was injured. During the attack, he was in the entrance of a house. The victim was taken to hospital.
Two other civilians received medical assistance at the scene.
In addition, four high-rise buildings, an educational institution and a church were damaged.
Support UP or become our patron!