War to last at least until winter and to develop paradoxically in the absence of sense of victory – Advisor to Ukraine's Presidential Office
Wednesday, 1 June 2022, 17:19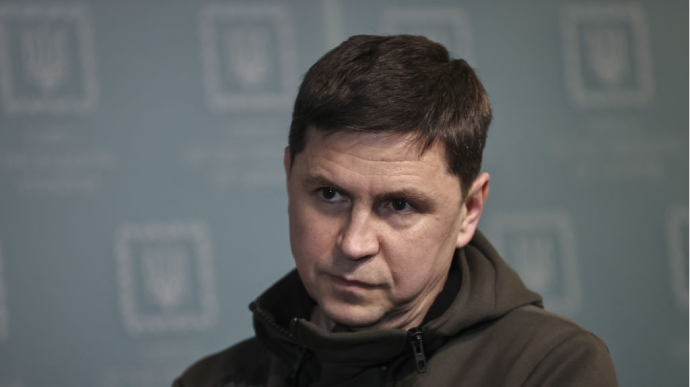 DENYS KARLOVSKYI – WEDNESDAY, 1 JUNE 2022, 17:19
Mykhailo Podolyak, Advisor to the Head of the Office of the President of Ukraine, predicts that the war will last at least until winter 2022, as neither of the countries will agree to concede.
Source: Podolyak in an interview for Interfax-Ukraine
Advertisement:
Quote from Podolyak: "Until autumn or winter of this year the events will unfold paradoxically. Why? Because neither side will be able to stop. Neither side will be able to celebrate victory under present circumstances. Ukraine will definitely not be able to stop [fighting - ed.]. These are the objective circumstances.
The military and political leadership has no doubt that the war must unfold according to Ukraine's vision. If we approve any other decision, thousands of people will gather on Bankova Street [where the Office of the President is located - ed.], people who lost their loved ones, their relatives, children, wives, husbands. They will ask us: What were all these deaths for? If Russia was waging the war according to rules and customs, then we could say 'Alright, we get it – this is the war on infrastructure, military objects are being destroyed, and so on'.
But we are looking at a different situation. We will forever be asked: 'What about all those people, what about the five-year-old kids who spent three months in a basement and ate only what they could find? Why did these people have to suffer from and be killed by the occupiers?' And we won't be able to answer these questions if today we postpone the war for two years. That's why we could decide without hesitation whether to continue fighting or not.
That's why the war can't end by drawing a demarcation line. Kherson, Zaporizhzhia, Donetsk, and Luhansk oblasts categorically refuse to live in this 'Russian peace' [ironic reference to the idea of 'Russian World' or 'Russkiy Mir' which is used to justify a 'protective' role towards Russian-speaking minorities especially in former Soviet Union states; 'mir' can mean either world or peace - ed.]."
Details: According to Podolyak, Ukraine's military command is entirely in agreement with the country's political leadership about the impossibility of 'freezing' the war and about the necessity of returning the territories occupied by Russia.
Podolyak added that if the Ukrainian government agreed to peace proposals which would entail the concession of Ukrainian territories to Russia, the relatives of the fallen heroes would be extremely dissatisfied and would be prepared to push back against the government.
Podolyak said that the Ukrainian government is prepared to agree exchange procedures to return Ukrainian soldiers from Russian captivity. According to him, Ukraine is ready to exchange any number of Russian soldiers as it does not need them.
Quote from Podolyak: "We will be ready to exchange any number of Russian troops for our soldiers. We don't need the Russians. Though I guess Russia doesn't need them either. Russia has certain groups of soldiers it always wants to return. In the first instance, the conscripts.
We are currently very interested in information about our soldiers held in captivity in Russia: how they are holding up, whether they have access to medical assistance, to proper food, what the conditions of their imprisonment are, whether they are able to satisfy their daily needs."
Details: Podolyak explained that the Ukraine-Russia negotiations are currently on hold in all working groups, except for the humanitarian one, which continues discussions of prisoner exchange. The Ukrainian side is constantly requesting that Ukrainian citizens be evacuated from the Russian-occupied territories and requesting information about the health of Ukrainian soldiers held in Russian captivity.
At the same time, he noted that the end of the war will be marked by certain achievements both in the battlefield and through reaching legally binding agreements. Ukraine's government is set on liberating its territories from the Russian invaders first, and negotiating later.
Earlier: The New York Times published an opinion essay by US President Joe Biden in which Biden insisted that the American government will support Ukraine in returning its territories and will supply Ukraine with means to prevent any future aggression.