ZNPP shuts down operating unit 5 due to shelling by the Russians – Energoatom
Thursday, 1 September 2022, 09:54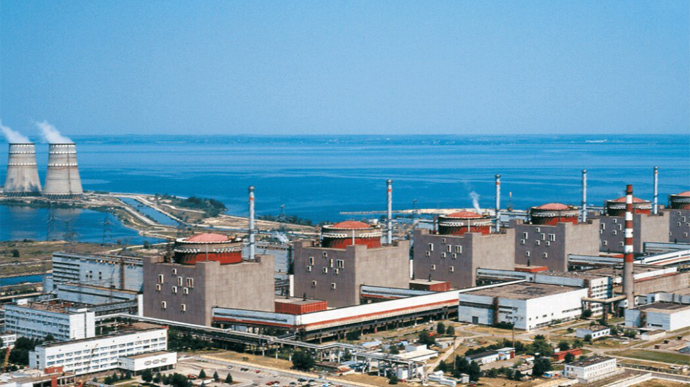 IRYNA BALACHUK – THURSDAY, 1 SEPTEMBER, 09:54
The emergency protection system at the Zaporizhzhia Nuclear Power Plant (ZNPP) has shut down operating unit 5 after shelling by Russian troops.
Source: Energoatom on Telegram; Reuters; Main Intelligence Directorate of the Ministry of Defence on Telegram
Advertisement:
Quote from Energoatom: "On the eve of the visit of the IAEA mission, the Rushists [Russian soldiers] resorted to new provocations at the ZNPP. On 1 September, at 04:57, as a result of another mortar shelling by the Russian occupying forces at the site of the ZNPP, the emergency protection system was activated and operating power unit 5 was shut down."
Details: In addition, the occupiers damaged the 330 kV ZNPP auxiliary back-up power supply line. Non-operating power unit 2 was shut down in transient state, and the diesel generators were started.
Energoatom noted that this is the second time in the last 10 days that the criminal actions of the occupiers have led to the shutdown of the unit and the plant being powered down.
Power unit 6 continues to operate within the Ukrainian energy system and at the same time feeds the ZNPP's own needs, while the Ukrainian staff of the plant is doing everything possible to eliminate damage to its infrastructure, Energoatom stressed.
According to Ukrainian Intelligence, the occupiers shelled both the city of Enerhodar and the territory of the ZNPP. In particular, a group of Russian K-52 attack helicopters "worked" over the city, striking residential areas. The occupiers also launched a mortar attack in the immediate vicinity of the territory of the ZNPP and nuclear reactors.
At the same time, the head of the IAEA, Raphael Grossi, said that on 1 September, the [IAEA] mission left Zaporizhzhia for Russian-occupied Enerhodar, despite reports of intense shelling.
Quote from Grossi: "There is increased military activity in this area. We're not stopping now we've come this far."
Journalists fight on their own frontline. Become our patron, support our work!