Ukraine's Air Force shoots down Russian helicopter and attack jet
Thursday, 27 October 2022, 09:40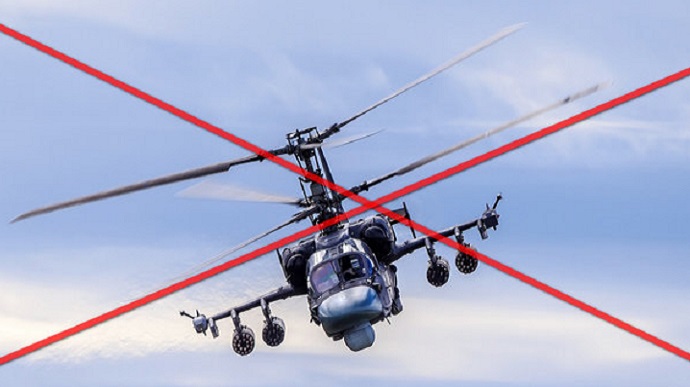 THURSDAY, 27 OCTOBER 2022, 09:40
The Air Force of the Ukrainian Armed Forces shot down a Russian Ka-52 attack helicopter and a Su-25 attack jet on the morning of 27 October.
Source: Ukraine's Air Force on Telegram
Advertisement:
Details: Units of the Kherson anti-aircraft missile brigade subordinate to the Air Force Command Pivden (South) shot down a Russian Ka-52 helicopter at around 08:00 on 27 October.
Later, at around 08:40, units of the Odesa anti-aircraft missile brigade shot down a Russian Su-25 aircraft.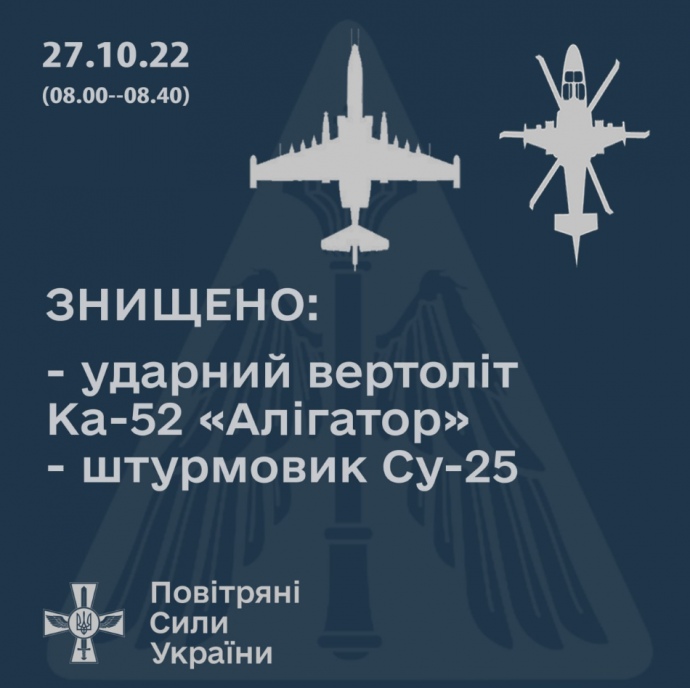 Journalists fight on their own frontline. Support Ukrainska Pravda or become our patron!