Kuleba: Russia made up a reason to block Ukrainian grain
Saturday, 29 October 2022, 18:36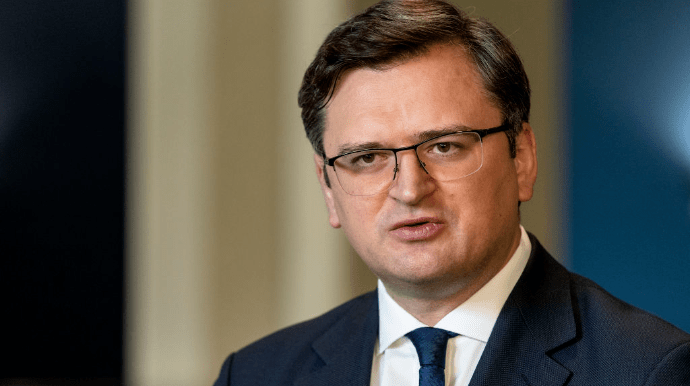 EUROPEAN PRAVDA – SATURDAY, 29 OCTOBER 2022, 18:36
Dmytro Kuleba, the Minister of Foreign Affairs of Ukraine, reported that Russia came up with a contrived reason in order to exit the Black Sea Grain Initiative.
Kuleba wrote this on Saturday, 29 October on Twitter, as reported by European Pravda.
Advertisement:
Kuleba stated that Ukraine had predicted Russian attempts to sabotage the Black Sea Grain Initiative [an agreement brokered by the UN with Russia and Türkiye launched on 22 July to enable ships to transport grain from Ukraine - ed.].
"Now Moscow is giving a contrived reason to block the grain corridor which facilitates trade security for millions of people. I am calling upon the global community to make Russia stop its hunger games and to perform its duties as before", Kuleba said.
On Saturday, 29 October, Russia claimed that it is exiting the Grain Initiative because of the "terrorist attack" which occurred in Sevastopol Bay earlier this morning.
Igor Konashenkov, the chief spokesperson for the Ministry of Defence of Russia, stated earlier in the day that the ships of the Black Sea Fleet were the target of the attack on Sevastopol Bay. These were the ships that facilitated the security of the grain corridor.
It should be mentioned that the Grain Initiative was supposed to be in force until November, but Russia was ready to withdraw from the treaty if its requirements were not met.
Dmytro Kuleba, the Minister of Foreign Affairs of Ukraine, called upon the countries of the world to put pressure on Russia in order to prevent its attempts to block the extension of the treaty.
Recently, nearly 150 vessels have got stuck near the Bosphorus Strait due to the actions of the Russian side.
Journalists fight on their own frontline. Support Ukrainska Pravda or become our patron!