Access to the t.me domain owned by Telegram has been restricted in Russia
Saturday, 29 October 2022, 23:09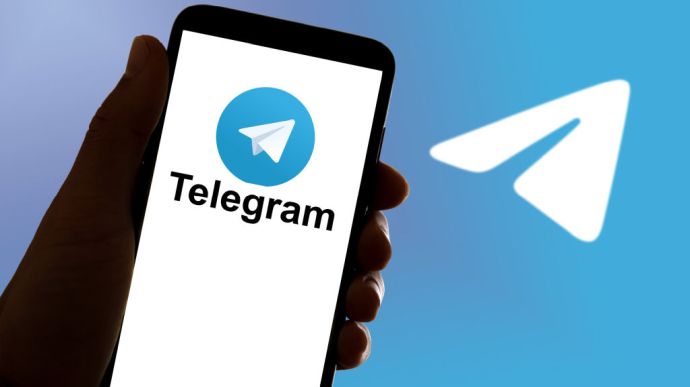 KATERYNA TYSHCHENKO – SATURDAY, 29 OCTOBER 2022, 23:09
Roskomnadzor [Russian federal executive agency responsible for monitoring, controlling and censoring Russian mass media], at the request of the Prosecutor General's Office of the Russian Federation, has restricted access to the t.me domain owned by Telegram in Russia.
Source: Russian business channel RBK
Advertisement:
Details: Access to the t.me domain owned by Telegram is limited, according to the data of the Roskomnadzor service for checking the restriction of access to websites and website pages.
The justification for the service's inclusion in the Roskomnadzor's register was Article 15.3 of the law on information (restriction of access to sites on the Internet that contain information with calls for mass riots, the implementation of extremist activities or participation in mass events held in violation of the established order, unreliable socially significant information).
The decision is based on the requirement of the Prosecutor General's Office of Russia dated 29 October.
As noted by RBC, Roskomnadzor made attempts to block Telegram on the territory of Russia in April 2018, explaining them by the fact that the developers of the messenger refused to provide the FSB [Federal Security Service of Russia] with the keys to decrypt messages. The Tagansk District Court granted the relevant petition of Roskomnadzor. The agency blocked the IP addresses used by the messenger, but despite this, Telegram remained accessible on the territory of Russia from mobile devices and computers. In addition, some officials and state structures continued to run their channels.
Background: In the summer of 2020, Roskomnadzor announced the rejection of the requirement to limit access to the messenger, explaining its decision by the willingness of Telegram founder Pavel Durov to "counteract terrorism and extremism." A few months later, Roskomnadzor itself started a channel in the messenger.
Journalists fight on their own frontline. Support Ukrainska Pravda or become our patron!