The number of supporters of war decreases in Russia
Monday, 7 November 2022, 20:11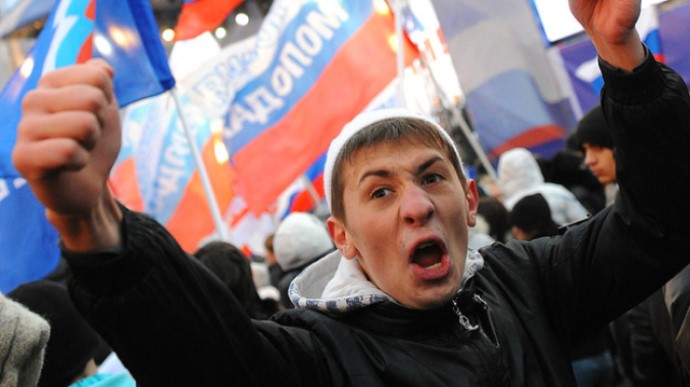 According to polls, the number of people who support the continuation of hostilities in Ukraine has decreased from 25% to 16% in Russia.
Source: Russian news website Meduza, citing the results of surveys conducted by the "independent projects" Russian Field [a private survey and market research agency -ed.] and the Chronicles [a project that conducts public opinion surveys and makes its research available publicly - ed.].
Details: According to the survey data, peak support in Russia for the military intervention in Ukraine came during March-April 2022, and by autumn it had begun to gradually decrease.
Advertisement:
According to the results of the Russian Field poll for September, the "party of war" has significantly decreased in Russia (from 25% to 16%) and the "party of peace" has increased slightly (from 23% to 27%).
The results showed that women, young people and those on low incomes were the most critical towards the war.
In addition, the majority of Russians expressed their trust in the country's leadership and were ready to support them both in a new offensive operation and in the end of hostilities.
According to the Russian poll, among those who support the invasion, only half believe that the war was necessary.
Journalists fight on their own frontline. Support Ukrainska Pravda or become our patron!