Ukrainian air defence downs 25 Russian missiles out of 38 launched
Saturday, 14 January 2023, 17:51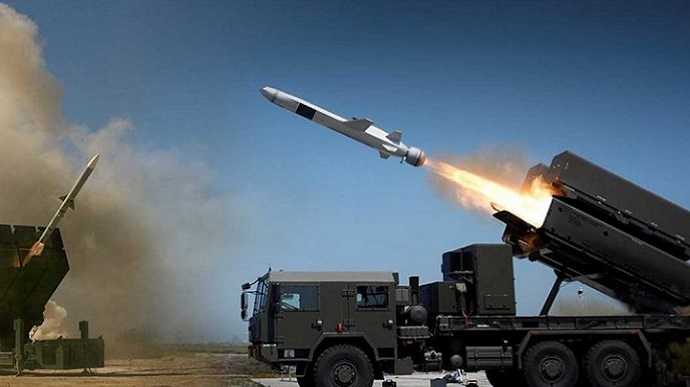 On Saturday, Ukrainian air defence destroyed 25 of 38 Russian missiles of various types.
Source: Air Force Command of the Armed Forces of Ukraine
Quote: "In total, 25 out of 38 missiles of various types have been destroyed by this time. In particular, [these included] 18 Kh-101/Kh-555 air- and sea-launched cruise missiles and Kalibr missiles, [and] seven Kh-59 guided air missiles."
Advertisement:
Details: On 14 January, Russian occupation forces launched a massive missile attack on critical infrastructure targets.
Russian forces launched X-101/X-555 cruise missiles from eight Tu-95MS strategic bombers from the Caspian Sea area and Kalibr missiles from surface ships and submarines from the Black Sea at around 13:00, which makes 23 air- and sea-based cruise missiles in total.
At the same time, the activity of Russian tactical aviation was observed in the airspace in various directions.
Five Kh-59 guided air missiles were launched from Su-35 fighters.
Five Kh-22 cruise missiles were fired from five Tu-22M3 long-range bombers (one of these missiles hit a high-rise building in Dnipro).
An air defence system was activated in the area of responsibility of all air commands – Centre, Pivden (South), Skhid (East) and Zakhid (West).
"As of 18:30, an anti-aircraft battle continues in the country's east and south. The enemy continues to attacj, using tactical aircraft. Five more Kh-59 guided air missiles have been launched, four of which have been downed by our anti-aircraft defence!", the message states.
Journalists fight on their own frontline. Support Ukrainska Pravda or become our patron!