Medvedev "encourages" heads of Russian defence plants with Stalin's letter
Thursday, 23 March 2023, 17:35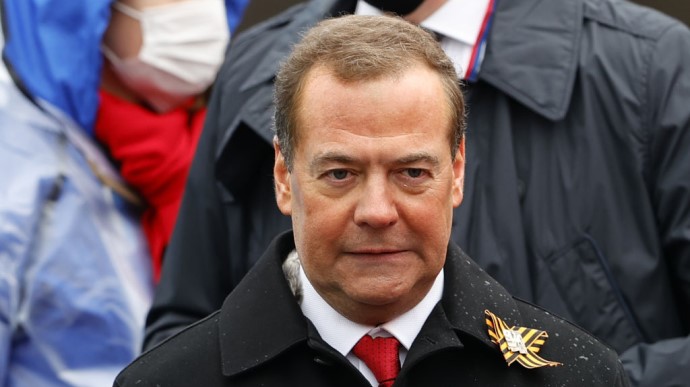 Dmitry Medvedev, Deputy Head of the Security Council of Russia, read out Joseph Stalin's telegram in front of the directors of Russian defence plants, urging them to "fulfil their duty to the motherland on time", otherwise they would be "crushed like thieves".
Source: RBC, a Russian news outlet
Quote from Stalin's telegram: "I am asking you to fulfil the order for the supply of tank hulls at the Chelyabinsk Tractor Plant honestly and on time. Now I ask and hope that you will fulfil your duty to your motherland.
Advertisement:
In a few days, if you prove to be violators of your duty to your motherland, I will start to crush you as criminals who neglect the honour and interests of their motherland. We cannot tolerate our troops suffering at the front from the shortage of tanks while you are chilling and idling in the distant rear."
Details: Russian media reported that it was a telegram from Joseph Stalin dated 17 September 1941.
Journalists fight on their own frontline. Support Ukrainska Pravda or become our patron!