Stoltenberg visits Bucha
Thursday, 20 April 2023, 16:10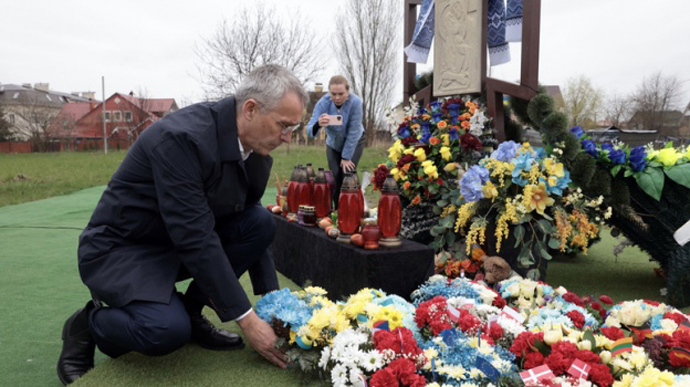 Jens Stoltenberg, NATO Secretary General, visited the town of Bucha in Kyiv Oblast during his unannounced visit to Ukraine. Bucha was liberated from the Russian occupiers, who committed numerous war crimes there, in the spring of 2022.
Source: Stoltenberg during joint press conference with Volodymyr Zelenskyy, President of Ukraine, in Kyiv, as reported by European Pravda
Stoltenberg revealed that what he had seen in Bucha "moved him to the bottom of his heart".
Advertisement: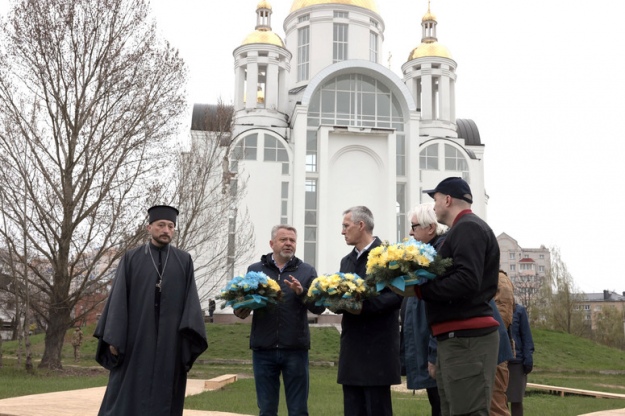 Anatolii Fedoruk, Mayor of Bucha, reported on Telegram that he had given Stoltenberg a coin made of Russian bullets, with the symbols of Bucha engraved on it.
"The results of destruction and war crimes committed in the town produced a profound impression on the Secretary General. He assured us that NATO will continue to provide the Ukrainian army and people with unprecedented support. I believe that such decisiveness will stay unwavering and will accelerate our victory," Fedoruk wrote.
On 20 April, NATO Secretary General Jens Stoltenberg arrived in Kyiv on an unannounced visit.
Journalists fight on their own frontline. Support Ukrainska Pravda or become our patron!