Zelenskyy praises warriors from five brigades: "There is much to be thankful for"
Thursday, 27 April 2023, 23:48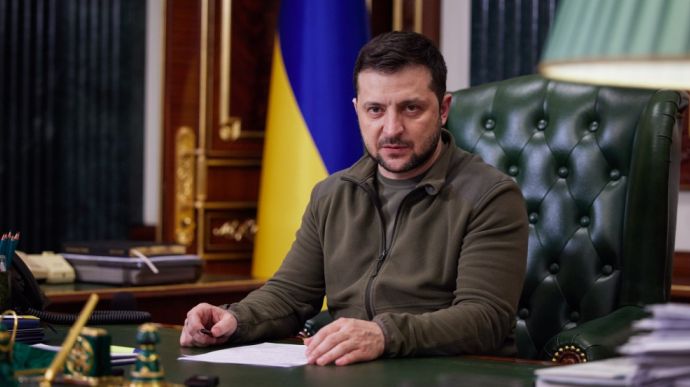 On 27 April, Volodymyr Zelenskyy, President of Ukraine, thanked warriors from five brigades - the defenders of Bakhmut, Avdiivka and Marinka in Donetsk Oblast, Kreminna in Luhansk Oblast, and military personnel from the Zaporizhzhia front.
Source: the President's evening address
Quote: "Avdiivka – the 35th Separate Marine Brigade. Marinka – our glorious Seventy-ninth [the 79th Air Assault Brigade]... The whole of the Donetsk front – the 55th Separate Artillery Brigade... Thank you, warriors, for your constant effectiveness!
Advertisement:
[On the] Zaporizhzhia front today, as always, we have a lot to thank the warriors of our 44th Separate Artillery Brigade for. Well done!
Today I sent a written thank-you to the warriors and commander of the 95th Air Assault Brigade, who are fighting vigorously near Kreminna in Luhansk Oblast.
And separately, I want to thank absolutely everyone who is defending Bakhmut and destroying the enemy there on a scale that the occupier deserves."
Journalists fight on their own frontline. Support Ukrainska Pravda or become our patron!