Russia to prosecute foreign agents' assistants
Thursday, 11 May 2023, 17:58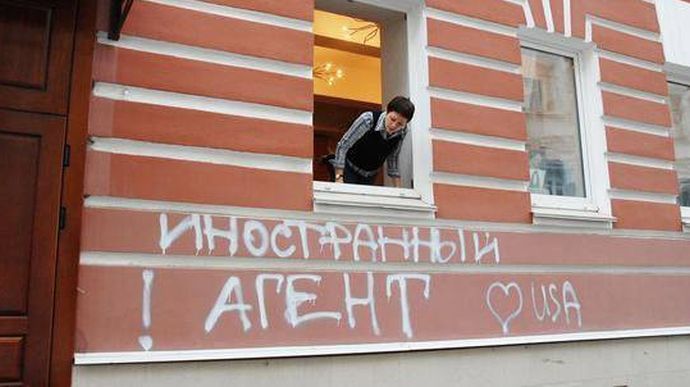 Russia is planning to introduce a "third parties" category to the law concerning individuals it designates as "foreign agents".
Source: TASS, a pro-Kremlin Russian news outlet
Details: During a legal forum, Deputy Minister of Justice Oleg Sviridenko said that a committee of the State Duma [the lower house of the Russian parliament - ed.] has supported the legislative initiative, "which will apply to any third parties who are not foreign agents and are not even affiliated with foreign agents, but who, as third parties, may exert influence, whether they wish to or not, and assist foreign agents in breaking law No. 255 [on monitoring the activities of persons under foreign influence - ed.]".
Advertisement:
Quote from Sviridenko: "We hope that this tool will become available to the Ministry of Justice, and we will issue several warnings to, for example, [TV] channels that broadcast famous foreign agents or people who violate traditional values, before fining them."
Background:
In 2019, Russia approved a draft law that designates anyone who disseminates materials produced by foreign media, or takes part in creating them, as a "foreign agent".
The register of foreign agents is maintained by the Russian Ministry of Justice, which decides who to include in or exclude from the register in consultation with the Ministry of Foreign Affairs.
Journalists fight on their own frontline. Support Ukrainska Pravda or become our patron!