Ukrainian forces down Russian Su-35 fighter jet, but then removed announcement on social media
Monday, 22 May 2023, 00:23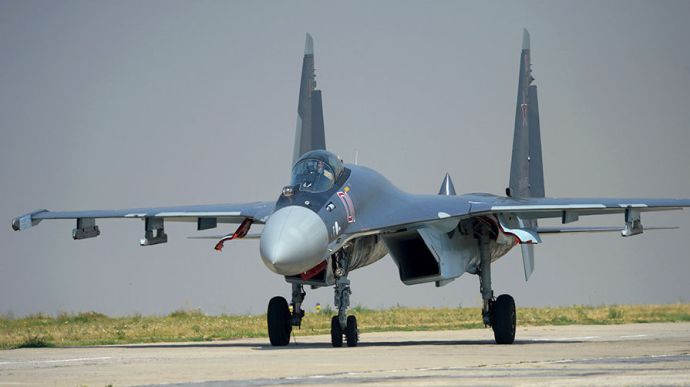 On the evening of 21 May, Ukraine's air defence forces shot down a Russian Su-35 fighter jet.
Subsequently, Pletenchuk removed the message about the downing of the Russian Su-35 fighter by air defence forces from the social network.
Source: Dmytro Pletenchuk, Head of the Kherson Defence Forces press service, on Facebook
Advertisement:
Quote: "The spectacle of the 'peerless' Su-35 being downed was incredible. Air defence is power!"
Details: As of now, the Command of the Air Force of the Armed Forces of Ukraine has not officially confirmed the downing of a Russian fighter jet.
Reference: The Su-35 is a fourth-generation Russian multi-purpose fighter. The aircraft was developed at the Sukhoi State Design Bureau and is an improved version of the Su-27.
Journalists fight on their own frontline. Support Ukrainska Pravda or become our patron!