Mayor explained the unusual vibrations in Kyiv this night: Weapons are going to the front
Sunday, 28 May 2023, 18:02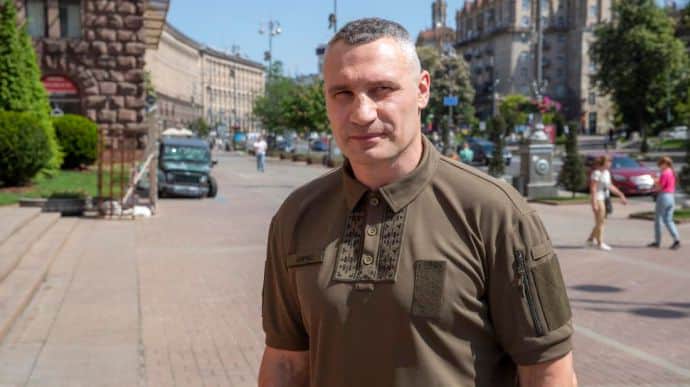 Mayor of Kyiv, Vitalii Klitschko, explained the unusual vibrations felt by the residents of the capital on Sunday night as the movement of powerful weapons to the front.
Source: Klitschko on air during the national joint 24/7 newscast
Details: The mayor was asked if he knew what caused the vibrations that residents of the city of Kyiv and its oblast confused with an earthquake.
Advertisement:
Quote from Klitschko: "That is weapons going to the front, new and powerful ones. The vibration may be caused by that."
Background:
On the night of 28 May, an air-raid warning, local residents felt unusual vibrations reminiscent of an earthquake in the city of Kyiv and its oblast.
However, as reported by UP.Zhyttia, no earthquakes were recorded by the Main Center of Special Control in Kyiv Oblast that night. The international services that monitor the activity of seismic phenomena on Earth also did not report earthquakes in Ukraine in recent hours.
Journalists fight on their own frontline. Support Ukrainska Pravda or become our patron!