Ukraine's Air Force announces downing of Kinzhal missile using Patriot air-defence system
Saturday, 6 May 2023, 09:33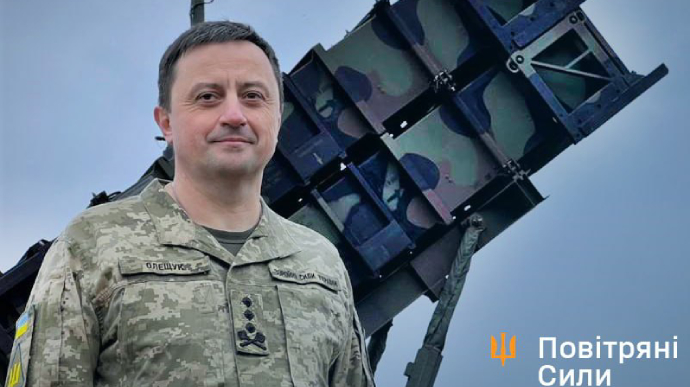 Lieutenant General Mykola Oleshchuk, Commander of the Air Force of the Armed Forces of Ukraine, has said that the Ukrainian military shot down the Russian Kinzhal missile.
Source: Oleshchuk on Telegram
Quote from Oleshchuk: "I congratulate the Ukrainian people on a historic event!
Advertisement:
Yes, we downed the 'unique' Kinzhal missile!
Patriot [air-defence system - ed].
It happened during the night attack on 3-4 May in the skies over Kyiv Oblast. The Kh-47 missile was launched by the MiG-31K from the territory of Russia."
Details: Oleshchuk asks in advance "not to make public information that could be used by the enemy".
Background: The Defense Express media outlet, after analysing photos of the missile wreckage, suggested that a hypersonic Kh-47 Kinzhal missile had been successfully shot down over Kyiv for the first time in the early hours of 4 May.
Yurii Ihnat, spokesman for the Ukrainian Air Force, said that Ukraine's air defence did not shoot down a Russian ballistic missile in the skies over Kyiv on 4 May.
Journalists fight on their own frontline. Support Ukrainska Pravda or become our patron!