Some Western politicians are urging Ukraine not to liberate Crimea – Zelenskyy's representative
Saturday, 6 May 2023, 11:16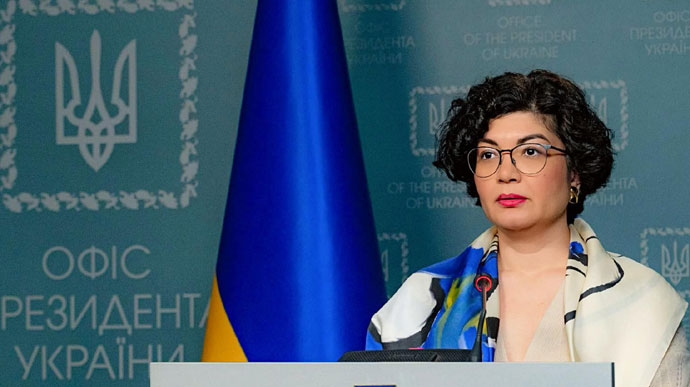 Tamila Tasheva, the President's Permanent Representative in the Autonomic Republic of Crimea, has reported that several Western politicians are cautioning Ukraine against its plans to liberate Crimea, saying that this could lead to a "nuclear war".
Source: Tasheva in an interview with PAP
Details: Tasheva says that some "politicians, not countries", fearing Russian retaliation, are calling on the Ukrainian side to abandon plans to regain the peninsula.
Advertisement:
Quote from Tasheva: "They argue that Crimea can indeed be retaken, but the potential consequences will be enormous, both for the inhabitants of the peninsula and for Ukraine as a whole. They believe that we should completely abandon attempts to reclaim it.
I do not think Russia will use tactical nuclear weapons, because Putin understands that this is the point of no return for him and [would entail] the destruction of the entire system he has been criminally building in the occupied territories.
We liberated Kherson six months ago and nothing happened, even though according to Moscow it was a so-called violation of Russia's territorial integrity. According to Putin's nuclear doctrine, they should have used tactical nuclear weapons immediately."
More details: The permanent representative does not wish to reveal the names of the politicians she is referring to.
According to Tasheva, there is no exact date when the Armed Forces of Ukraine will liberate the peninsula, but she says that it will "probably happen soon".
Journalists fight on their own frontline. Support Ukrainska Pravda or become our patron!