Zelenskyy: We should finally legalise cannabis-based medicine
Wednesday, 28 June 2023, 14:06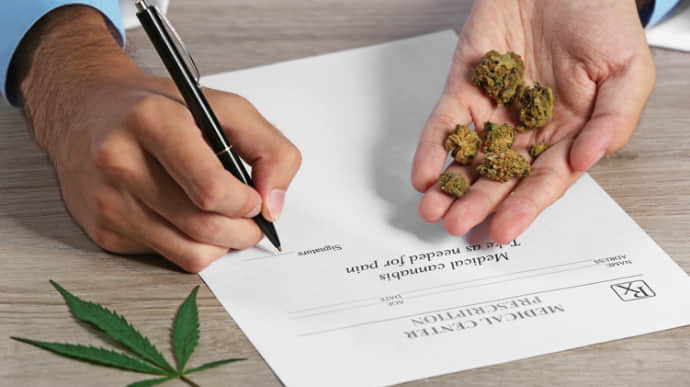 Ukraine's President Volodymyr Zelenskyy has emphasised the need to legalise medical cannabis in Ukraine.
Source: the president during an address to the Verkhovna Rada (Ukraine's parliament)
Advertisement:
Details: The head of state said Ukraine should create the strongest mental and physical rehabilitation sector in Europe, and this will involve both building rehabilitation centres and training the relevant personnel.
All the world's best practices and solutions, no matter how difficult or unusual they may be, should be applied in Ukraine so that no Ukrainian citizen has to endure the pain, stress and trauma of war, Zelenskyy emphasised.
Quote: "In particular, we must finally honestly legalise cannabis-based medicine for everyone who needs it, [with] the relevant scientific research and controlled Ukrainian manufacturing."
Journalists fight on their own frontline. Support Ukrainska Pravda or become our patron!